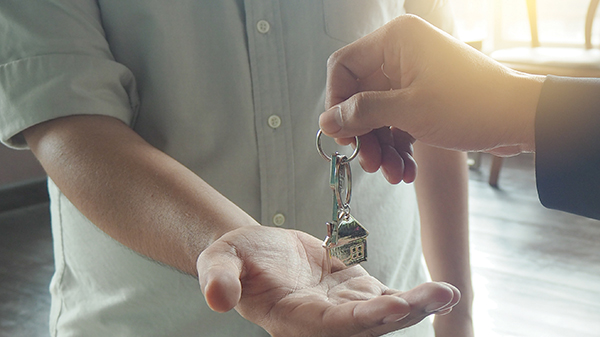 Key, consistent landlord practices to protect your portfolio.
Recently, industrial single-family home companies are getting some very bad press and facing some pretty nasty class-action accusations. For example, Invitation Homes, a Blackstone vehicle that began buying distressed single-family properties and rehabbing them for rent in 2012, faces a potential class-action suit in California that claims the company's late fees violate the law in each of the dozen states in which the company does business. The suit hinges on alleged "fee-stacking" of $95 late fees that compound over time even, plaintiffs say, if the late rent is due to malfunctioning company payment portals. The same company has been swamped with negative publicity as tenants come forward to local press to complain of terrible property neglect and under- and unperformed maintenance.
As you read this, you might be tempted to think simply, "At least it's them, not me," but don't forget this topic so quickly. The same issues that institutional landlords face are issues for individual landlords as well. No matter the size of your portfolio, establishing certain key, consistent practices will help protect you from allegations and lawsuits like the ones currently troubling corporate landlords.
1. Establish the Process for Fee Assessments at Lease-Signing
One "black mark" many media outlets are reporting against Invitation Homes is that residents say they are unfairly charged for late rent payments. To be clear: At present, there is no public evidence to this effect, so this is not a statement about whether or not the accusations are true. What you can learn from these accusations, however, could save you a great deal of time and money if one of your residents ever accuses you of the same.
How to protect yourself:
Establish a formal fee-assessment process and explain it in detail to tenants via a recorded video that they must affirm they viewed either via their signature on the lease or via a cloud-based confirmation that goes in their electronic record. This not only keeps your process entirely consistent across every tenant's experience, but it creates a clear, indisputable record that your tenants understand when, how, and under what circumstances they will be charged late fees.
2. Incorporate Discussion of the Maintenance Process into Your Leasing Procedures
One of the biggest issues Invitation Homes is facing right now is an onslaught of allegations that it simply does not respond to maintenance requests in an effective or timely manner. To make matters worse, residents' accounts of issues and the company's written documentation of the same issues simply do not match up. As more residents go to the press, the corporate landlord's public perception worsens.
How to protect yourself:
Establish the process for reporting maintenance requests at the earliest possible point in your relationship with a resident. You may list individual processes in the lease or distribute a handbook to the tenant when they sign.
Either way, address the following:
How to report a maintenance request, including different protocols for emergency and non-emergency issues

Tenant responsibilities once an issue is reported, including permitting a maintenance team to access the property to address the problem

A detailed list of common maintenance issues and associated protocols

Information on municipal issues like pet clean-up or yard clean-up fines

Instructions for proper maintenance and care for appliances and fixtures, including how to change filters and lightbulbs, if tenants are expected to perform these basic duties

Specific delineation of appliance responsibilities
You must note if appliances will be repaired at tenant's or owner's expense.
A Word of Warning
Making repairs as a favor or "on the fly" may well come back to haunt you. Asking tenants to follow your processes for making maintenance requests protects you and them. Making exceptions can expose you to fair housing complaints and increases your risk of facing litigation.
Our Preferred Maintenance Request Process at Secure Pay One:
Fill out an online request through the tenant portal. All progress on the request is tracked online and in real time, and every tenant uses an identical process to file requests and have them addressed.
4. Do Not Fail in Your Documentation
Document everything. No exceptions.
For example, if your pest control company or your service team goes out to a property and identifies housekeeping issues contributing to a maintenance problem, you cannot afford to be shy about documenting tenant contributions to the issue. Once the issue is documented, you have a responsibility to share that information with your tenant for your own protection and theirs.
How to protect yourself:
Develop a system to document and communicate these issues in writing. Housekeeping issues are a sensitive topic, and most team members will shy away from anything that feels like criticizing a tenant. You must have clear documentation of the specific issues that a resident must address and an equally clear, consistent procedure for bringing those issues and action items to the resident's attention.
Our Preferred Documentation Process:
Use a resident portal and/or texting system where images may be uploaded and interactions documented. Tenant-provided images will also help you gauge the severity of maintenance requests and protect you in the event that residents wish to litigate, alleging ignored maintenance. Setting communication expectations about how and when a visit will be scheduled also keeps residents and maintenance teams in the loop so that if something does slip, it is addressed quickly.
For example, if a resident describes an urgent leak in the home but documents that the leak does not fill a standard water glass in a 24-hour period, you will be able to prioritize maintenance on that leak based on that information. Of course, it is imperative to contain the leak as quickly as possible in order to prevent damage, but this information and documentation will enable you to share a timeline with your resident that will set expectations for when and how maintenance will address the problem.
Big Landlords' Troubles Will be Yours as Well
This article is not intended to pass judgment on Invitation Homes or any other corporate landlord, nor is it intended to be a negative series of observations about tenants. This content should simply serve all landlords as educational material that can help you standardize your processes regardless of your portfolio size.
Whether you own one property, 100 properties, or more than 1,000, when big headlines hit the press about "bad blood" between tenants and landlords, a certain population of tenants will start wondering if they, too, have been mistreated by you, and a certain population of litigious attorneys will be all too eager to help them start the process of suing you if it appears that there is any chance of a big payout at the end. Protect yourself from these complaints and your tenants from predatory litigators by making all processes from rent collection to maintenance requests clear, consistent, and nonnegotiable.
Using the many methods available to communicate with your residents from tenant portals to text messaging keeping open professional and transparent dialogue may help you avoid the court room.