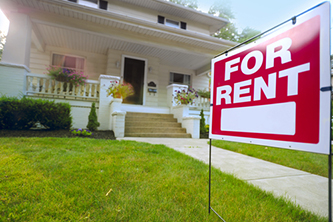 With property values at record highs and homeownership out of reach for millions of people, it's a great time to be a landlord. However, given the number of rentals available and the limited number of reliable renters, landlords are under increasing pressure to spruce up their properties to make them more appealing to prospective residents.
Regarding property upgrades meant to increase return on investment, landlords have many options to consider. With that said, only a handful will be worth the upfront investment. The rest are unlikely to significantly contribute to ROI over the course of ownership.
Let's take a look at seven property upgrades with the greatest likelihood of helping generate more rental income over time:
New hardwood flooring
The condition of the floors is one of the first things people notice when looking at a house or apartment for rent. If the flooring in your rental is dated and damaged, it's probably time for an upgrade. In some instances, removing old carpeting can reveal well-preserved wood floors underneath. Simply sanding and staining them is enough to vastly improve the flooring. In other cases, a complete replacement may be required.
Secure package locker
Due to the popularity of online shopping and next-day delivery, package theft is on the rise nationwide. Like parcel lockers for universities, landlords can opt to have residential package lockers installed for their tenants. These fortified containers prevent unauthorized entry by requiring passcodes to open. By placing package lockers on their rental property, landlords make it virtually impossible for so-called porch pirates to steal from their renters.
Smart home security
Due to the difficulty in maintaining consistency across multiple tenants over several years, many rental property owners swore off security systems years ago. It just wasn't worth the hassle. However, thanks to the streamlined nature of smart home security systems, providing protection to tenants has never been easier. These systems can be reset with every new resident, giving renters complete control of their own home security as an added amenity.
Smart home appliances
From dishwashers to washing machines, nearly every home appliance comes in "smart" form. This means they come with wireless connectivity and app-enhanced functionality. For example, your tenant can turn off the oven remotely if he forgot to do so before leaving for softball practice. It's a way for landlords to make their rental properties more appealing by making them more modern and tech-friendly.
More square footage
It's not always feasible to add more living space to an existing property. But building a sunroom, finishing a basement, or doing some other form of square footage expansion is one of the best ways to boost rental property return on investment. That's because more space means more rent you can charge.
Covered parking spots
If building a whole new room sounds a bit too ambitious, why not upgrade the parking situation? In regions with harsh winters, covered parking ranks as one of the most sought-after rental property features. It doesn't have to be a complete garage to count; outdoor parking spaces with canopies to shield vehicles from the elements can be enough of an upgrade to get more people trying to rent one of your units.
Nicer landscaping
While curb appeal is traditionally associated with home buying and selling, it also applies to rental property as well. The nicer your rental property looks from the street, the more desirable it'll appear to prospective renters. While a clean and well-maintained facade is essential, the same can be said for the lawn and other landscape features. Landlords ought to consider investing more in their landscaping as a way to generate more income over time.
Times are good for landlords – so long as they fill their properties with tenants that pay their rent! That starts by finding great tenants. But to get them to want to call your property home, they need to want to live there. By making the necessary upgrades and improvements, landlords can increase the odds of getting great renters and increasing their ROI in the process.