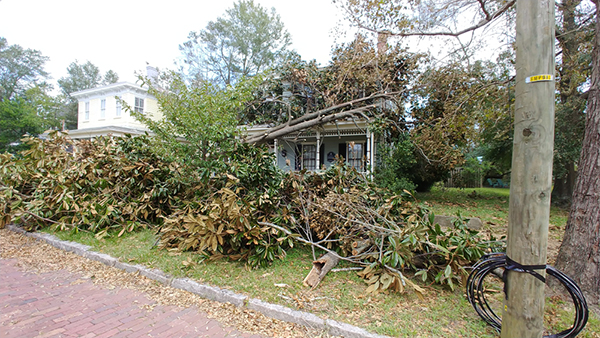 Areas of North and South Carolina affected by Hurricane Florence could experience long-term fallout in their housing markets.
Carolinas Have a Higher Rate of VA Mortgages
The FEMA-declared disaster region contains 1.2 million properties. According to a study from Black Knight Inc., about 474,000 properties have at least one mortgage. Of those mortgages, about one in five is a VA mortgage. Additionally, four of the counties affected in North Carolina have concentrations of VA mortgages as high as 40 percent. By comparison, VA loans make up about 1 in every 20 mortgages nationwide.
To make matters more difficult on veteran homeowners, VA loans usually have more leverage than other loans. This is due to VA mortgage offerings that permit borrowers to fully finance fully 100 percent of the loan. Average loan-to-value in the affected areas was 63 percent, Black Knight found, whereas nationally that number is about 51 percent.
The Lasting Effects of a Hurricane
Ben Graboske, an executive vice president with Black Knight Inc., noted VA delinquency rates tended to be higher in the wake of Hurricanes Harvey and Irma in 2017. "The increase in the VA delinquency rate in affected areas was 40 percent higher than among conventional mortgages."
"If the per capita impact of Florence matches last year's storms, more than 5,400 veteran homeowners with VA loans would be among the nearly 25,000 borrowers who could become past-due over the next three months."
Based on historical data and local information on home values and preexisting foreclosures, Black Knight analysts projected delinquencies will peak in November of this year. However, the aftershocks of this type of storm often spread over multiple months. More than 3,000 serious delinquencies could be on the books a year from now.