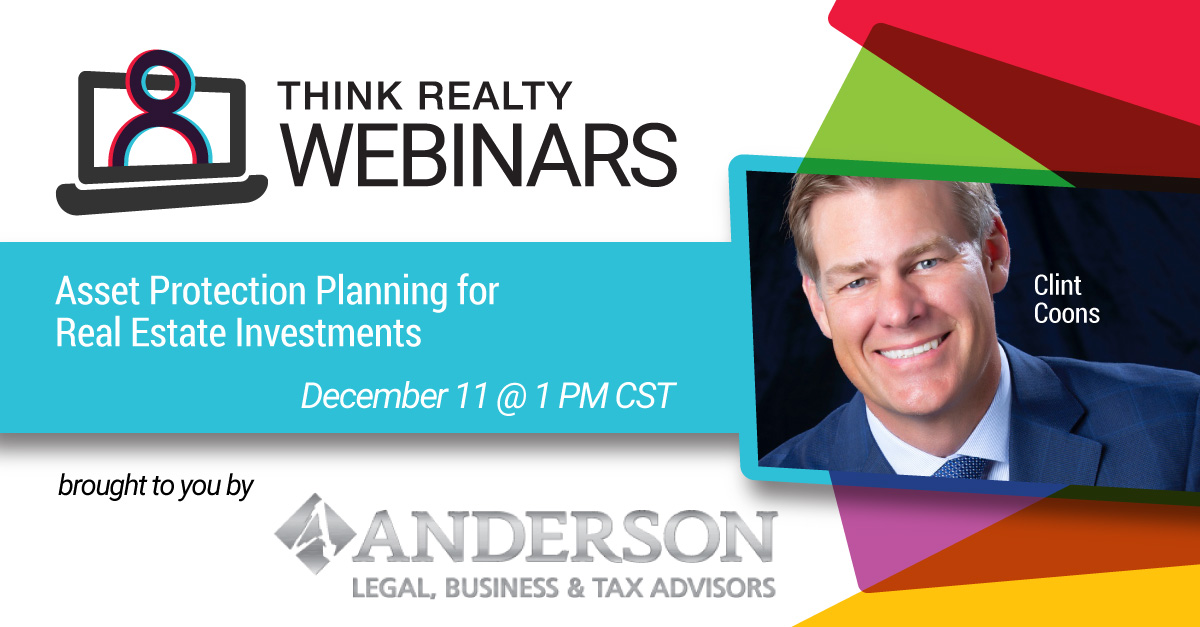 Real estate investors face more risk than other investors. If you're serious about your investing, you need to take steps to protect your assets and plan your business.
As a partner at Anderson Business Advisors & Law Group, Clint Coons is a real estate asset protection expert and avid real estate investor. He wants to help every investor create a well-balanced plan so they can continue to grow their portfolio and have their capital and investments protected. On this webinar, Clint will show you how to rollback the risk of taxes and creditors for greater returns in your REI business.
Asset Protection Planning for Real Estate Investments
with Think Realty & Clint Coons, Esq.
Wednesday, December 11th
11am Pacific/1pm Central
REGISTER FOR THE FREE WEBINAR NOW
After Clint's presentation, you will know:
How to use entities to keep from getting sued
Why your current asset protection plan could be killing your real estate business and you don't even know it
When to use an LLC versus a corporation when investing in real estate
The secret language of land trusts and why this should be part of every real estate investor's plan
And much, much more…
Don't miss this crucial information that can make or break your investing — register for the free webinar now. Then, prepare to elevate your investing game with this information-packed event.