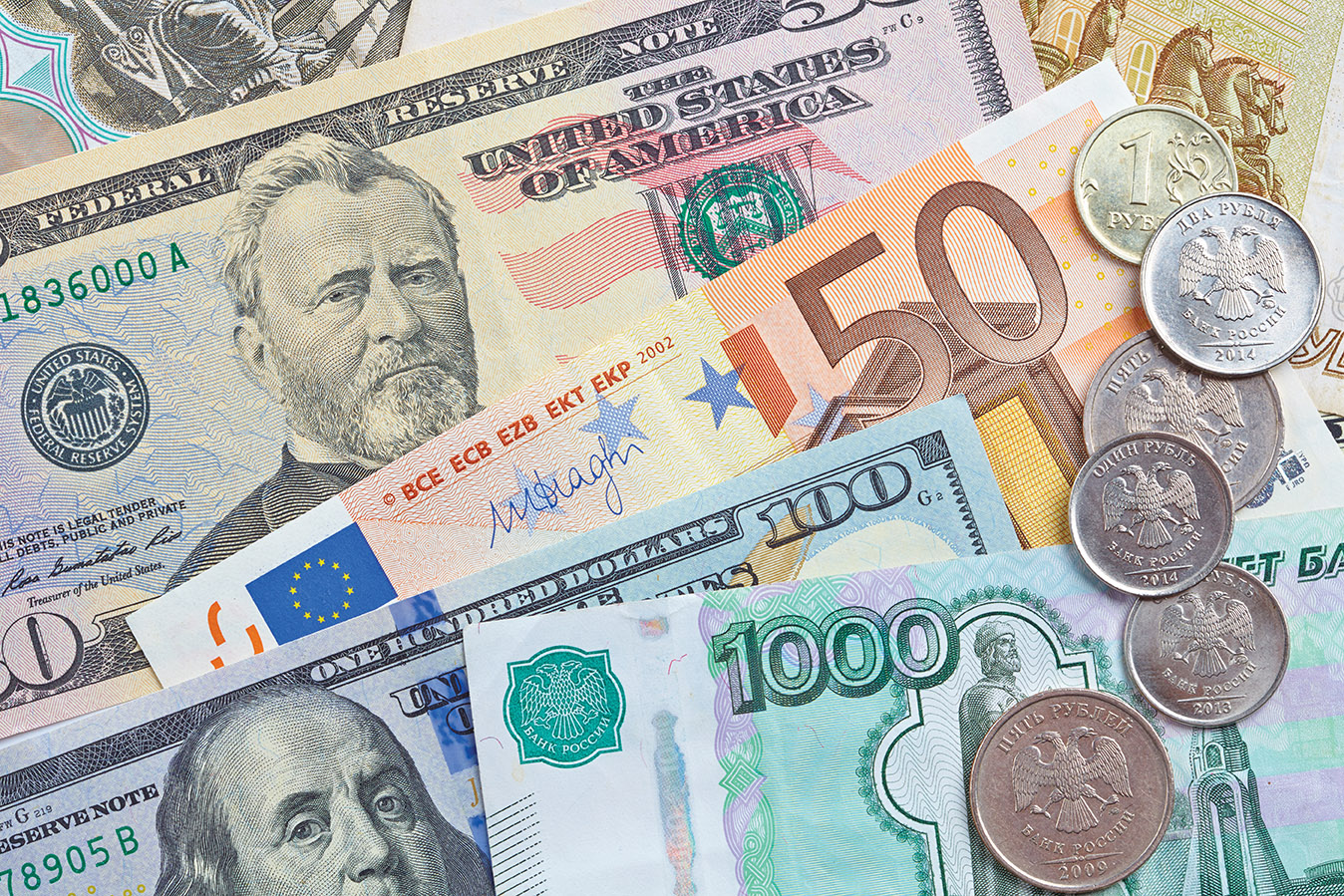 America – the land of the free, home of the brave and beacon to international real estate investors? While Francis Scott Key might spin in his grave with that last phrase, the entrepreneur in him would be astonished at how much foreign investors crave American residential real estate.
International investors swooped in when the U.S. economy faltered. Now that the dollar is regaining strength, they're still here.
America – the land of the free, home of the brave and beacon to international real estate investors? While Francis Scott Key might spin in his grave with that last phrase, the entrepreneur in him would be astonished at how much foreign investors crave American residential real estate.
Foreign investment in U.S. real estate has surged, reaching $87.3 billion of completed deals in 2015 after only notching $5 billion in 2009, according to a January 2016 Bloomberg Business report citing data from Real Capital Analytics Inc. Chinese investors are now the top foreign purchasers of U.S. homes and condominiums, finally surpassing Canadian investors. And Chinese investors have expensive tastes, purchasing homes with an average value of $831,800, far ahead of second-place buyers from India at $460,200, according to the National Association of Realtors.
For the first time, clients from China (People's Republic, Taiwan, and Hong Kong) accounted for the largest share of sales transactions at 16 percent, up from 9 percent since this data was collected in 2007. In contrast, purchases by Canadian buyers declined to 14 percent of transactions. Purchases by buyers from India increased to 8 percent, while purchases from Mexico held steady at about 9 percent. Purchases from the United Kingdom accounted for 4 percent, down from 9 percent in 2010.
There's an active debate about whether foreign real estate investment helps or hinders the U.S. economy. One expert who works with international investors believes that we have international real estate investors to thank for pulling us out of the recent economic downturn. "You know, we had the Great Recession, and if it wasn't for international money coming in, we could still be in a Great Recession," said RJ Palano, real estate investor and owner of BuyCashFlowProperties.com.
And while that debate simmers, foreign investors show no sign of losing their ardor for American real estate. Here's a look at why and what they're buying.
Why America?
There are several reasons why international investors crave U.S. real estate. Combining all of the factors makes American real estate a compelling buy.
International investors purchase U.S. real estate for the same reason bond investors buy U.S. Treasury bonds when they're nervous about the state of the economy: safety. "From the Canadian perspective, we view American real estate as relatively safe. The rules surrounding all of your property are well defined, and the economy is viewed as being strong and stable," said Travis Cadman, president of Investar USA, a Canadian company that provides turnkey real estate investments in the United States.
The strong economy that Cadman mentioned is the second major factor that draws investors to U.S. real estate. Americans may grouse about their economy, but it's still the world's largest and viewed as very stable. It also presents real estate investment opportunities most other countries can't match.
Take Australia, for example. "I think the average home price over there is like $350,000, and the amount of rent they can get is not enough to really make the numbers work," said Craig Jennings, president and founder of BuyMemphisNow.com. Jennings added that Australians can buy several $100,000 U.S. houses for the price of one house in their home country. "To them, that seems unbelievably cheap," Jennings said.
Lastly, American real estate companies that cater to international investors have made it easier for international investors to buy and manage investment property. One way is by providing turnkey investments, with the company finding the investment property, assisting with the purchase and providing property management services to the investor.
U.S. regulations and tax laws are different, and some companies have done a good job helping international investors understand the differences so they know what they're getting into.
It's All About the Dollar
When the dollar is weak, as it was as recently as 2012, U.S. real estate can be a very profitable investment for foreign investors. Australians and Canadians poured money into U.S. real estate when their dollar and loonie, respectively, were strong in the early part of this decade.
When Jennings heard about how strong the Australian dollar was becoming relative to the greenback, he started cold-calling Aussie real estate agents. He says they "could not believe" U.S. houses were selling for $50,000 or $60,000 with rents in the $750 to $800 range. "Once I started showing it to them, and we had the full turnkey system, it was almost like just a complete overnight—shot out of a cannon—change in our business," he says.
His business with Aussies turned out to be a currency and cultural play, as the dovetailing of a strong Australian dollar and a similar culture and language made for good business. At its peak, Australian customers represented 80 to 90 percent of Jennings' business. The strengthening U.S. dollar has brought that figure down to about 20 percent.
Investors who bought when the U.S. dollar was weak are still prospering now that it's strong. Those who sell are seeing healthy profits, as prices have risen and their sales proceeds will be brought home in the now-strong U.S. dollars. And those who are still renting their U.S. properties are benefiting as well, according to Jennings, as they're renting in the same strong U.S. currency.
The strengthening dollar has slowed Canadian and Australian investment in U.S. real estate, but the Chinese are still investing heavily in American property.
Single-Family or Multi-Family? YES
Experts say investors' appetite for a certain type of residential property depends on several factors, with familiarity and the buyer's reading of the marketplace being the two most important.
First-time Chinese buyers, for example, tend to buy multifamily as "the process of buying apartments is much easier to comprehend, because it's what they know from their own experience back home, where most people are urban and live in apartments," said Charles Pittar, CEO of Juwai.com, a company that helps Chinese invest in U.S. real estate.
Cadman said Canadians were very practical and bought single-family after the Great Recession because it was "on sale." By 2013, they were looking at multifamily because single-family prices in the United States had normalized.
Foreign buyers can have an effect on housing prices in certain neighborhoods, effectively bidding up prices. "This typically happens in premium areas that attract a large number of new buyers from China and where supply is constrained," Pittar says. "In areas where new supply can be created, Chinese buyers often spur new construction and thus enable local markets to more than meet the new wave of demand."
Outlook for Foreign Investors
Experts say that once the dollar drops in value, international investment in U.S. residential real estate will pick up again. "So when the loonie starts to rebound, regain strength against the U.S. dollar, you'll see the level of interest from Canadian investors spike up again because of the opportunities made available in the U.S.," said Cadman.
Pittard said Chinese buyers will become even bigger players on the international scene as they're making up for lost time.
"Despite Chinese buyers being the biggest buyers these last few years in global real estate markets, China has far to go before it arrives at ownership levels of foreign assets consistent with the size of its economy. It's trying to catch up," Pittar said. "A big driver is massive pent-up demand for overseas investment, because they just couldn't do it at all until very recently."
With the shifting fortunes of the dollar, it's hard for U.S. investors to completely depend on foreign investors for the bulk of their income, yet many have profited by seeking out foreign investors and helping them find U.S. residential investment properties.
Resources: