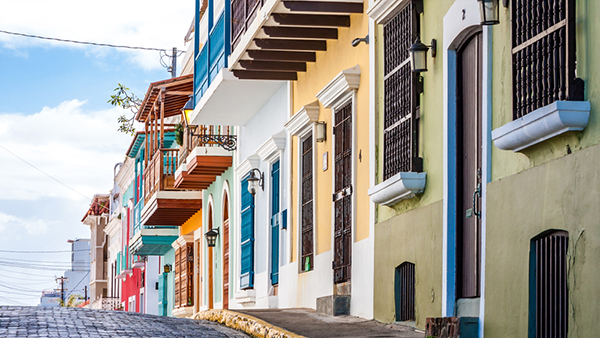 When Hurricane Maria hit Puerto Rico in 2017, it was quickly named the worst natural disaster on record to ever hit the region. Maria was the 10th-most intense Atlantic hurricane on record at the time, and the deadliest storm of the 2017 Atlantic Hurricane season. It was also far and away the most deadly, with the New York Times estimating the hurricane's mortality count was likely about 500 people instead of the official count of 64. The paper based this estimate on a spike in deaths due to sepsis during September and October 2017. Noting that power outages and poverty likely lead to many injured individuals delaying medical help or in a position where they were unable to obtain it.
In addition to ongoing struggles with restoration efforts, Puerto Rico now finds itself in the crosshairs of a foreclosure crisis as well. According to the local government, power will not be restored completely until May 2018, and the same sources estimate that about 100,000 people have already left the island. The New York Times estimates that about a third of all Puerto Rican homeowners have fallen behind on their mortgage payments since the hurricane, and that number is likely to grow because of ongoing recovery complications.
The Foreclosure Process is Likely to be Complicated
Given that many homeowners will likely opt to walk away from delinquent mortgages in this uncertain economic environment, real estate investors might think that this is an ideal time to buy up distressed inventory for future rentals or sale. However, the foreclosure process in Puerto Rico may hold unexpected pitfalls. Housing advocates are already accusing mortgage services of unscrupulous practices, including ignoring the local government's foreclosure moratorium and the moratoria also enacted by Fannie Mae and Freddie Mac after Hurricane Maria.
While the Fannie and Freddie moratoria expired on December 31, 2017, any foreclosure actions initiated before that time may be invalid or could set the eventual purchaser of the property up for a lawsuit. Furthermore, the FHA recently extended its moratorium on Puerto Rican foreclosures to mid-March 2018. Given that many lenders extended assistance to delinquent homeowners, but only if they reached out to that lender, a number of those homeowners are now arguing that they need a longer grace period because they had no power, internet, or phone service and, as a result, could not contact their lenders even if they had known to do so.
Due Diligence is the Key to Success
Investors who actively work in areas struck by natural disasters know that paying attention to details will always be the best protection. Brian Spitz, CEO of Houston-based Big State Home Buyers, got a firsthand look at this when Houston, Texas, was hit by Hurricane Harvey during the same 2017 hurricane season. Although Houston is recovering far quicker than Puerto Rico due to a number of innate advantages associated with that market, the core practices of paying close attention to details and doing comprehensive due diligence remain vitally important.
"The critical piece is that investors repair [the properties] correctly. They must go the extra mile to permit and inspect everything, and make sure they are doing everything possible to maintain the integrity of the house," observed Spitz. In Puerto Rico, in addition to making sure repairs are made correctly, it will be vitally important to also make sure that any foreclosure was also conducted correctly before you ever take possession of the property. Also, a realistic investment timeline will play a huge role in your success if you choose to invest on the island in the wake of this disaster. Given that many aspects of Puerto Rican infrastructure are still compromised, it may not be realistic to expect to exit your investment after a short time.
---
Enjoyed this article? Sign up for your FREE Think Realty membership to receive access to membership only content, benefits, and stay up to date on our upcoming events.