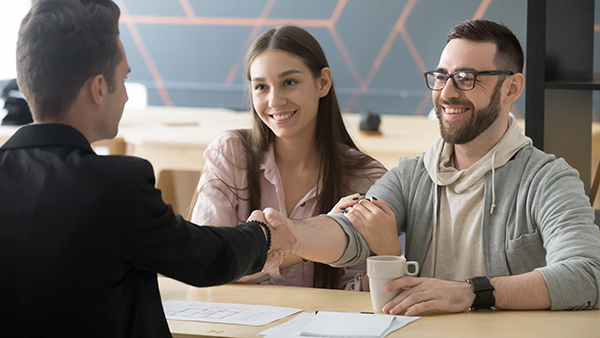 Millennials make up the largest group of homebuyers, according to a National Association of Realtors report, but so far their home ownership is at a lower rate than their parents and grandparents.
However, this may be changing. A study from Chase Home Lending reported that 52 percent of first-time Millennial homebuyers are ready to make that purchase.
"They are starting to realize the importance of homeownership," Sean Grzebin, head of consumer lending at Chase Home Lending, told CNBC in May.
For rehab investors, the Millennial buying power should come as a welcome prospect to offer renovated homes that can meet the desires of this age group – including affordable price points in urban areas with distinct features.
Why the Focus on Millennials?
At the current pace, Millennials are projected to outnumber Baby Boomers this year. Pew Research estimates that Millennials will account for 73 million people in the U.S. and Baby Boomers will number 72 million.
Millennial households – consisting of individuals 22 to 37 years old – are earning more than ever with a median income of $69,000 according to a Pew Research Center analysis. This makes it even more important for builders and fix and flippers to create products that appeal to this group of buyers. 
Lower Price Points Attract Millennial Buyers
Typically, based on median prices, fix-and-flip investors have had an advantage over their counterparts who build new construction homes.
The median sale price for a fix-and-flip, according to Mashvisor was $215,000 through the first quarter of 2019. The national median home sale price is $259,600 as of March, according to NAR. This nearly $45,000 difference is a sizeable advantage.
In an effort to tap into the Millennial market, builders are creating smaller, more affordable homes to attract this demographic. According to a July Forbes article: "Most builders are adding homes with lower square footages in order to make sure they have something that is affordable to this group."
Millennials Happiest in Cities
With Millennials known as an "urban generation", they want to live, work, and play in walkable, exciting areas. The recent article "No urban malaise for Millennials", published in the journal Regional Studies, shows Millennials are happiest living in a city.
There are limited new home construction options in cities, which gives an advantage to rehab investors. Purchasing existing older urban homes to rehab and sell to Millennials is a real opportunity.
Enticing Millennials to Purchase Rehab Homes
Millennials are a different breed of homebuyer. They are less likely to purchase a home that requires DIY work. Fix-and-flip investors meet this need, as well as consider amenities and designs that cater to this generation. 
A few home features that stand out to the Millennials are energy-efficient appliances, solar panels, and open floor plans.  It's also no surprise that this age group is extremely tech-savvy. Flipping houses that are capable of incorporating smart in-home technology is a bonus, from smart plugs to having good WiFi reception.
The Millennial Opportunity
By using the advantages of the buy-fix-sell model to meet the needs of the Millennial market – affordable housing in urban areas with enticing features – real estate investors have a growing opportunity to capture Millennial home buying power.