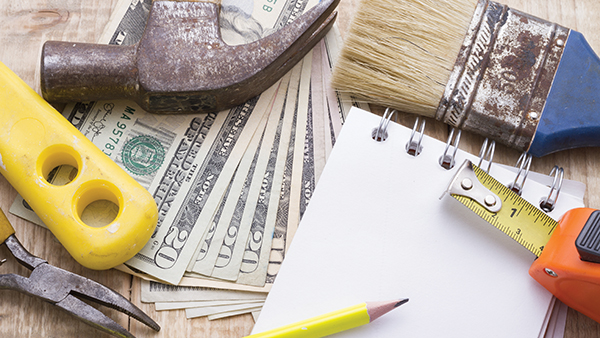 A First-Timer's Guide to Getting the First Deal Funded
Most lenders require some level of experience before they will fund a deal. Experience shows that you have a team, understand your market, are capable of managing a project, and have made and learned from past mistakes. Good lenders typically have more projects to fund than they can handle. Typically, new investors who aren't familiar with the closing process may require extra time to get to the closing table. Having completed a few fix-and-flip loans indicates that you've already figured out one of the hardest parts of this business – getting your first deal funded.
So how do you get from 0-1? 
Network: Start with people in your network and build relationships. Transform from being a random person asking for money to a trustworthy, committed, well-polished professional. This takes time and effort.
"Fake it until you make it": Develop an ideal project and make it realistic based on your market. Create a sample investment package based on this made-up but realistic project and sell it to your trusted network. Get commitments to fund any project that looks similar to this one.
Hunt and Gather: Find a project that looks like the one you've already sold and have commitments for. This takes an enormous leap of faith that your investors will come through. That's why you need to have more commitments than you actually need to close the deal. And more importantly – you need people you trust.
Become an Expert: As you're searching for your first project, you should also be becoming a local market expert. Talk to realtors, contractors, lawyers, etc. Find people you can work with so you have your team in place. These should be people that can hold your hand through your first deal to make sure the process is smooth for your investor.
Have Capital: Be prepared to save and put some of your own money into the project. This is particularly important on the first few deals. Most rational investors are going to want to see that you have some money in the project and therefore some "skin in the game."
Execute & Over-Communicate: Once the deal is closed, the only thing that matters is you execute. Remember that the mistake is never as bad as the cover-up. The most important part of a relationship with investors is the trust you're constantly building.
Forgo Personal Profit: Don't worry about making much money on your first flip. Instead, make sure your investor makes money. Your primary goal for the first deal should be to gain experience and execute successfully.
Getting started in this business is difficult but doable. Every investor that is active today was in your shoes at some point. After proving that you have the ability to successfully flip a house, Fund That Flip is a great place to look for your next short-term loan. With funding in more than 30 states, Fund That Flip can provide your loan in as little as seven days.