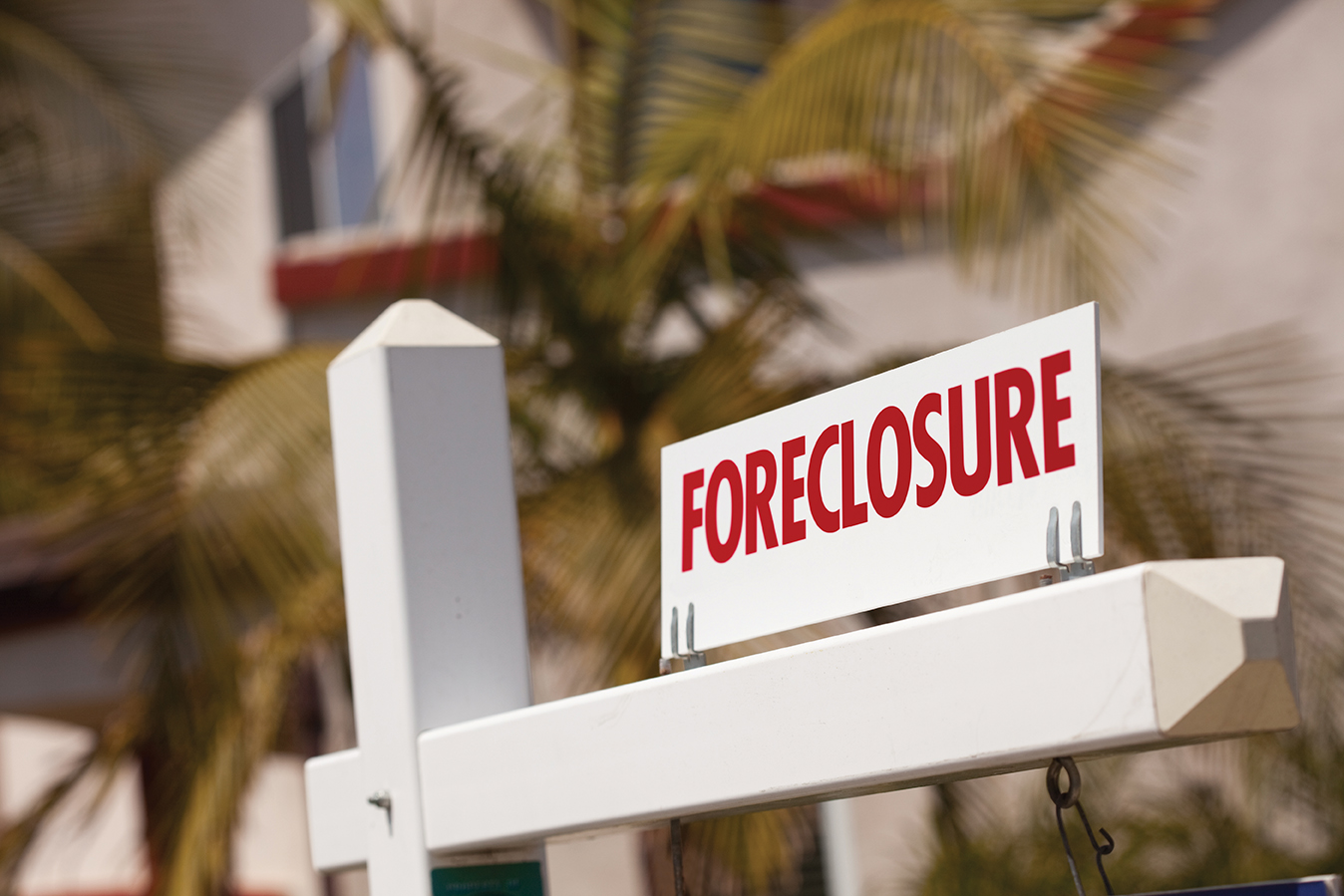 The nation's leading distressed real estate marketplace, Auction.com, released its Q4 2020 Distressed Market Outlook, which shows that completed foreclosure auctions in September increased 24 percent from the previous month to the highest level since the COVID-19 pandemic was declared in March.
The Auction.com Distressed Market Outlook report combines proprietary data from properties brought to foreclosure auction via the Auction.com platform with public record real estate data. In 2019, properties sold to third-party buyers at foreclosure auction through the Auction.com platform accounted for 49.4 percent of all third-party foreclosure auction sales nationwide, according to an analysis of public record data from ATTOM Data Solutions.
"Foreclosure supply is slowly returning to the market as servicers refine their vacant or abandoned procedures and as states gradually open up," said Ali Haralson, chief business development officer at Auction.com. "These vacant or abandoned properties, which are exempt from the national foreclosure moratoria on government-backed mortgages, benefit neighborhoods when they are returned to occupancy."
COMPLETED FORECLOSURE AUCTIONS ARE UP 24 PERCENT AS DISTRESSED PROPERTY DEMAND SURGES IN Q3 2020
Most auctions on vacant or abandoned properties exempt from moratoria
Foreclosure sales rate at seven-year high, REO bids per asset at all-time high
Building backlog of foreclosures could exceed 1.1 million by Q2 2021
Foreclosure Auctions by State
Despite increasing to a six-month high, completed foreclosure auctions in September were still just 22 percent of year-ago levels — or 78 percent below year-ago levels.
States with an above-average share of year-ago foreclosure volume in September included Colorado (92 percent), Oklahoma (86 percent), Kentucky (56 percent), Arkansas (54 percent) and Indiana (49 percent).
States with a below-average share of year-ago foreclosure volume included New York, Oregon and New Jersey (all at 0 percent) along with Washington and Massachusetts (both at 5 percent).
Foreclosure Auction Demand
Demand for distressed properties — both at foreclosure auction and for online auctions of bank-owned (REO) properties — hit new multi-year highs during the third quarter of 2020, according to buyer demand data from the Auction.com marketplace.
The foreclosure sales rate — the percentage of properties brought to foreclosure auction that sold to a third-party buyer rather than reverting to the lender as REO — increased to a seven-year high of 55.6 percent in September. The average price per square foot for third-party foreclosure auction sales dipped in the third quarter, likely because of the shift to vacant or abandoned properties that often come with more deferred maintenance, but the average price relative to estimated full market value (price execution) increased to a 6.5-year high in September.
"Buyers are showing up in force at the live foreclosure auctions, both in-person at the auction venues and now also virtually, thanks to the Remote Bid feature on the Auction.com mobile app," said Steve Price, SVP of trustee operations at Auction.com. "Where available, this feature allows buyers to participate in real time at the auction from just about anywhere."
REO Auction Demand
The average number of bids per REO sold via online auction increased to 12.0 in September, the highest average bids per REO sold as far back as data is available, September 2012. The increased competition for online REO auctions helped to push the average price per square foot to an all-time high of $87 in July and average price relative to seller reserve to a new all-time high of 104.5 percent in September.
"Buyers can bid, buy and close on online REO auction properties without leaving their homes, making this inventory particularly attractive to real estate investors and other buyers in this season of social distancing," said Walter Skrzynski, SVP of online auction sales at Auction.com.
Estimated Foreclosure Backlog
Data from the Auction.com platform and other industry sources shows a growing backlog of mortgages that are in foreclosure or delinquent but not in a mortgage forbearance program. These mortgages will be those that are most likely to restart or continue the foreclosure process when the nationwide moratoria on government-backed mortgages is lifted.
Auction.com estimates the foreclosure backlog will have grown to more than 1.1 million residential properties by the end of the first quarter of 2021. That means the foreclosure process is expected to start or restart on the mortgages secured by those properties once applicable moratoria are lifted and courts begin to resume foreclosure cases in judicial states. Given the patchwork of state approaches, the return of this backlogged volume will likely be spread over months, if not years.