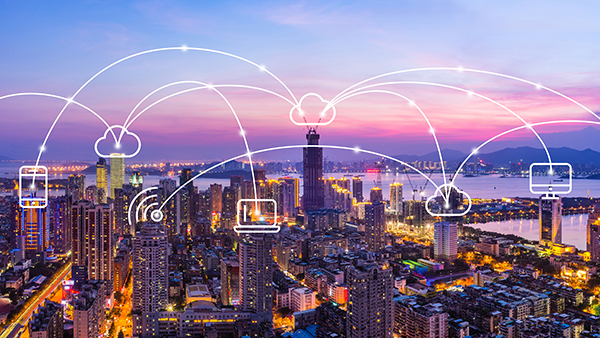 How Realtors can become part of the disruption
Believe it or not, there was actually a time in which people who wanted to buy or sell a home needed to know a Realtor—or at least know someone who did. There was no internet, and besides the real estate section of the newspaper, there was no place where you could go to find a list of homes for sale unless you walked into a real estate office.
Obviously fewer and fewer agents remember such a time. For decades now, home listings have been available online, and buyers and sellers are more likely to find an agent through the internet than anywhere else. They can also get free home value estimates and access online brokerages and home listing sites that will pay cash for their home.
It's no secret that Realtors will continue to face a never-ending wave of new business models. But in truth, the battle for the real estate consumer is just beginning.
Eyeing a Multitrillion-Dollar Competitor
Agents not only need to worry about companies like Redfin, Zillow, and OpenDoor that are gobbling up real estate but also the multitrillion-dollar big-tech industry because that is on the way.
Just as Uber became the nation's largest taxi company and Airbnb became the largest hospitality provider, there will be a technology firm that becomes the nation's largest real estate company. It's also very likely that new big-tech competitors will go after all the typical six percent commission. They are still going to need real estate agents, but because they are able to get to the consumer first, they'll give agents two-thirds of what they would usually earn and keep the remaining 33 percent for themselves.
This means every Realtor will have a choice to make—surrender to the new wave and be willing to work at the beck and call of Big Tech, and for less money, or find new ways to create value and get to consumers first. If they choose the latter route, agents must use technology in a completely different way than they do today.
Think about how the current largest real estate portals attract business: They combine technology, data, and compelling marketing hooks. To compete, Realtors will have to do the very same thing.
It's simply not enough to state that you're a licensed Realtor who has done X number of deals. No one cares. The question is, what value do you truly bring to the table?
It's Time to Take Charge
Realtors who thrive in the future will need to be marketing experts, and specifically, experts at video marketing. But it's not just about being active on social media—it's about creating content that has nothing to do with real estate and becoming the online ambassador of your community.
Sadly, about 80 percent of the content that most Realtors post on social media is about themselves. They don't post anything about farmers' markets, local nightlife, great restaurants, car shows, or where to find the best margarita.
People shouldn't have to go to Yelp or the local newspaper's website to find out where to eat or where to ride their dirt bikes. They should be coming to you.
Use video to become the "digital mayor" in your market. Be a thought leader and a content provider. Create engagement and build audiences. Find all the tools, resources, and expertise you can bring to it—the solutions are out there. And when members of your audience want to buy or sell real estate, remind them that's what you do.
Up until now the real estate industry has been protected against the forces of major disruption. But that's about to change. When it does, only Realtors who embrace an entrepreneurial mindset and leverage all the tools and resources they can to own their market are going to do well.
When you're talking about six percent commissions, the biggest assets most people own, and a multitrillion-dollar industry coming after your business, you can't afford to be loosey-goosey about video marketing and social media. You need to be part of the disruption.
---
Craig Sewing is a nationally recognized thought leader, speaker, and modern-day media entrepreneur. As the CEO of Ignite Now Media, and the creator of the TV show, "The American Dream," Craig has proven to be a David vs. Goliath story building an entrepreneurial media model, combating negative news cycles, with stories that unite and inspire. He speaks vocally about the great opportunity to succeed in today's digital age, while not forgetting the old school values of hard work and building relationships. Reach Craig at craig@craigsewing.com.

---