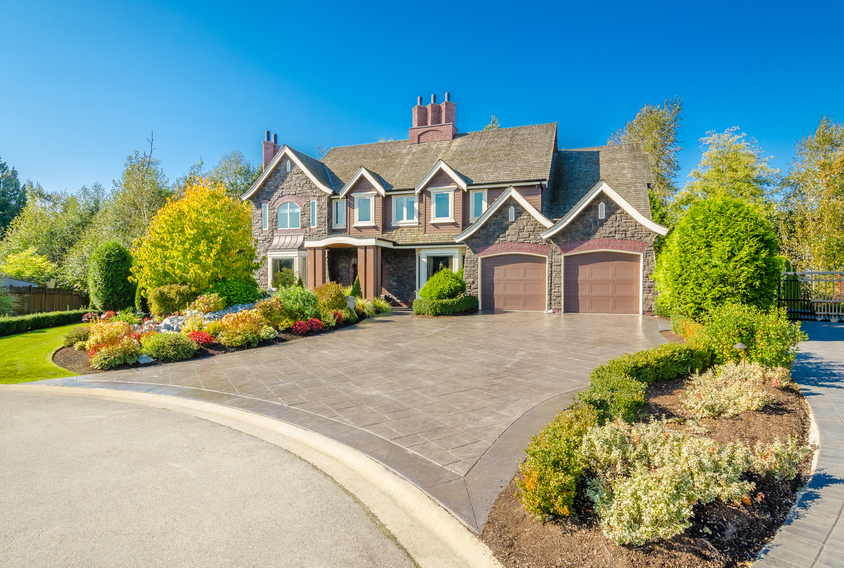 Timing for an upgrade to your home, or even home improvements, might never be perfect, but now is as good a time as any to begin the projects you want to complete. While you might have no interest right now in selling, that doesn't mean you need to put that landscaping job off any longer. When it comes to making home upgrades, there are a few that will increase the value of your home more than others. Let's talk about a few of them.
Building a Deck
A deck can be looked at as a seamless transition from indoors to outdoors. It's more than just a place to put stylish outdoor kitchens and to soak up the sun. If you plan to add a deck to your home, you might want to use wood that's rustic and natural looking. You'll be surprised with both how much you love this upgrade and the value it can add to your home.
Modify the Bathroom
Bathroom upgrades, such as new fixtures and countertops that have been upgraded can provide good returns. However, for this to be a smart investment move, stay away from anything that's trendy. Go for the more classic elements, such as subway tiles that are off-white. Things like this will appeal to people who have traditional tastes as well as those with contemporary tastes. There's also no need to splurge on fixtures. Face it – a tub will always be a tub. 
Siding
There are many reasons to upgrade to siding for the outside of your home. There are also many types of siding to choose from. You might go with vinyl, aluminum, or even fiber cement. Either way, it might seem to be a bit expensive, but it'll pay off in the end – both with costs and efforts saved from repainting and by adding value to the structure. 
Replace the Windows
If you happen to be experiencing the weather in the comfort of your own living room, it might be time to replace your windows. Aside from losing that precious heat, your windows have an effect on your utility bills. Windows that are energy efficient keep the drafts out, leaving your home feeling warmer. They also tend to keep that same heat out during the warmer months.
Painting
Paint can give you results that are dramatic while costing you little in terms of investment. Typically, the cost of painting a room is exceedingly small when compared to other types of home upgrades, and this is one home improvement that's easy to do. If you can't decide on a color, one option that tends to sell quickly is pale yellow. It's a color that's inspirational and optimistic. It gives people a sense of joy and the feeling that better times are in the future.
Landscaping
Ever heard of curb appeal? The front of your home is always going to be the first thing people get to see of it. Therefore, it only makes sense that any improvements you make, such as surrounding the home with hedges or even just planting petunias, will be worth it. Never be afraid to spend a bit of money on a few perennials, you know, the plants that come back each year. When it comes to bigger ticket investments, such as trees, remember that they aren't just something to look at. Plants also filter groundwater pollutants, reduce your carbon footprint, block any stormwater runoff, and stave off erosion.
Those are just a few of the home improvements that could add value to your home. Nearly anything you do to improve your home might have that effect. Also, never forget that the more you take care of your home, the more it will take care of you.