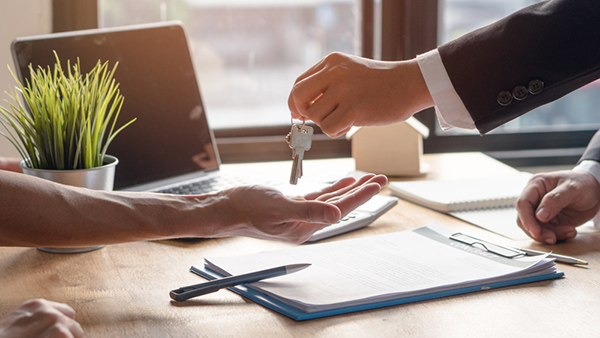 "I've learned that being a landlord is difficult if you're unfamiliar with it. It's very important to educate yourself about the rental laws in whatever state you're in..."
When MD's (name changed) father passed two and a half years ago, she and her brother were left the family home in Wisconsin. The two continued to honor a land contract agreement between MD's family friend, Alice (name changed), and MD's father that had been enacted seven years prior to his passing.
Alice and MD's father had agreed when they made the initial agreement that Alice would purchase the home the following year using her own loan. "Unfortunately, she never purchased the home," explained MD. "Alice was supposed to pay my father a set amount every month, but eventually she stopped paying my father on a regular basis. Her payments became very sporadic over the following years eventually she stopped paying anything at all."
Prior to her father's passing, he asked Alice to, "either purchase the house or leave" because he didn't want to leave this situation to his children. "She didn't do either of those things and became squatter," MD stated.
The Aftermath & Outcomes
MD had no other choice but to evict Alice and her children. However, during the seven years Alice lived in the house the family destroyed the interior in its entirety. There were tens of thousands of dollars in damage, and the home had to be completely gutted and remodeled.
Despite being well within her rights to sue Alice for damages (which MD did), the lawsuit was emotionally draining. MD was awarded the retail price of the home at the land contract's origination date, $118,000, and an additional $8,000 in legal fees. However, because Alice's income places her below the poverty line, MD cannot collect the settlement or garnish Alice's wages.
To make matters worse, Alice refused to physically leave the home. Eventually they had to involve the local police department. The police then had to forcefully remove Alice from the property.
Sadly, Alice's eviction wasn't the end of the story. After the judgment was finalized, MD, the contractor and her brother, who was there on a day-to-day basis, had to take action because Alice kept returning to the home. MD also learned that Alice had destroyed the house out of spite, and she continued to inflict property damage every time she could, even after the final judgement. However, since there was no solid evidence of Alice's returning wrong doing, they were unable to file criminal charges.
The family was finally able to rehab the house and sell it. The entire process was incredibly painful thanks to the loss of a father, the betrayal of a best friend, and intense financial pressure resulting from the property damage and legal actions. MD estimates total damages in excess of $40,000 with a total unknown amount in back rent. Without being able to recoup the cost of the home, it didn't make financial sense for them to pursue another tiring legal battle.
Lessons Learned
When MD looks back on the saga, she admits she could have done things differently. Although she was raised in a family business and has an entrepreneurial background, she never intended to be a landlord. "I've learned that being a landlord is difficult if you're unfamiliar with it. It's very important to educate yourself about the rental laws in whatever state you're in. If I could go back in time and start over, the one thing I would do differently is that I wouldn't have taken as long as I did to file the lawsuit against Alice and evict her. Because she was [a former] friend, I opened myself up to manipulation by her and I let my emotions get the best of me. I should've separated my emotions from the situation. By not doing that it ended up costing me more money and more stress in the end, the result was Alice getting away with a lot more than she should have."
MD's Helpful Tips for the Accidental Landlord
MD offers some advice for those who stumble into being an accidental landlord:
Carefully vet any potential tenant.
Use a service that will perform a thorough background check into their rental history and income. True, it may cost a small fee, but it is worth it to have the peace of mind and could save you thousands of dollars in the long run.
Charge an application fee. This way the prospective tenant covers the cost of the background check. I find that people who are serious about renting will pay the fee for the application.
Do not get emotionally involved or attached to your tenant. It is perfectly acceptable and encouraged to be friendly but keep it business first. Becoming too close to them will make it more difficult for you to enforce the rules.
Find and retain a good real estate attorney. Once you have one, have them craft your lease. Don't leave out any detail because even the littles things you might think won't matter can come back to cause you problems later.
MD's story is not unique. There are many stories out there of similar situations. When asked if she would ever be a landlord again, MD simply replied, "I would definitely invest in real estate in the future. Currently, I manage a rental property in Las Vegas that my father used to manage with my mother, prior to his death. I've learned a lot from this experience and it has helped me become a better landlord for the Vegas property."
Have an interesting story about being an accidental landlord? Share it with us below or reach out directly to helwing@thinkrealty.com.
---
Enjoyed this article? Sign up for your free Think Realty membership to receive access to membership only content, benefits, and stay up to date on our upcoming events.