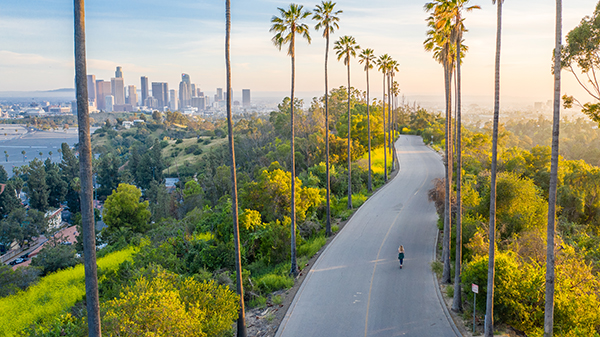 Real estate is a unique investment product by nature. This asset class offers nearly unparalleled tax benefits, the comfort of tangibility and the opportunity for positive cashflow. For many, the appeal of real estate investing is in the appreciation, which can safeguard and grow wealth.
Historically, private investments in real estate were only possible through institutional funds, which were inaccessible to most investors. In 2012, the JOBS Act was signed into law and changed the landscape for investors seeking to gain access to the exclusive investment opportunities that were previously only available to a small portion of wealthy individuals. This "democratization of real estate" for the first time since 1934 enabled companies to market to and solicit underserved accredited investors from across the nation.
This change in law had a significant impact on real estate investment companies, many of which evolved in order to cast a wider net to potential investors. One seasoned real estate investor, Lawrence ("Larry") N. Taylor – founder and president of Christina, an LA-based vertically integrated real estate sponsor and manager – understood the pivotal ruling and subsequently created a programmatic series of private equity companies to give the benefit of this new law to the common investor. The first companies in his series, known as Christina Real Estate Investors or simply CREI, draw on the seminal principles of the traditional fund and syndication models. The companies acquire, operate, and curate investment-grade real estate properties, providing accredited investors tangible ownership of real properties. While the sponsoring of real estate investments on behalf of investors is not a new concept, the ability for those investors to be everyday people and not institutions is truly a revolutionary idea.
Since the change in law has afforded many more investors the opportunity to own commercial real estate, it's essential that those interested first become acclimated with the fundamental principles of real estate investing. There are many key factors that play a role in a successful investment, but perhaps few are as important as an asset's location.
Location
Many real estate investment companies are asset driven, but Christina is geographically focused on Los Angeles, which is primarily due to its unique market dynamics. Los Angeles is a market with strong underlying demand fundamentals, placing an upward pressure on real estate values because supply cannot grow as quickly as the demand for space. Part of why the supply is slow to increase is because the market is notorious for having high barriers to entry from costly land prices and complex zoning laws. Given this supply constraint, many investors are eager to invest in the highly sought-after, ultra-prime Los Angeles submarkets such as Beverly Hills, Malibu, Santa Monica, or West Hollywood because they know the values in these areas are likely to increase over time. Investors should look for markets where they can justify why a piece of land there would be worth more over time – often related to this supply and demand imbalance.
Price
It's important to find the right property, below fair market value, in the right location. Look for properties from distressed sellers, often resulting from bankruptcy, death, divorce or partnership disputes. Even though the seller may be distressed (i.e., needs cash), it doesn't necessarily mean that the property is struggling as well.
Exit Opportunities
Ensure the sponsor underwrites multiple paths to monetization to maximize value and mitigate downside risk. For example, repositioning assets is one technique that is often used to bring more value to a project or asset. This option can be explored while still operating a property.
Cost of Capital
A low cost of capital puts more of an investor's money directly into the real estate, providing the opportunity for greater returns. One way for a sponsor to lower their cost of capital is to share their offering directly with investors, minimizing fees paid to placement agents and broker-dealers.
Taxes
Real estate investing provides significant tax benefits to investors. When applicable, investors can enhance their returns through the application of passive losses against operating profits and disposition gains from other properties in their portfolio – thereby providing a substantial tax shelter. Coupled with long-term capital gain treatment, successful portfolios and investments will put more after-tax dollars in the pockets of its investors.
Co-Investing
A seasoned sponsor will have skin in the game and be excited to do so because they believe in their deals. Always ask if your sponsor is co-investing in its real estate assets.
If investors can find real estate investments with these attributes, then they are likely to succeed in the long run. Christina remains bullish on the Los Angeles market, further evidenced by the company's latest portfolio offering, Christina Real Estate Investors 4. To date, CREI has raised more than $100 million in equity and purchased more than $250 million worth of real estate in West Los Angeles, which goes to show that there's no shortage of investors willing to do the homework.