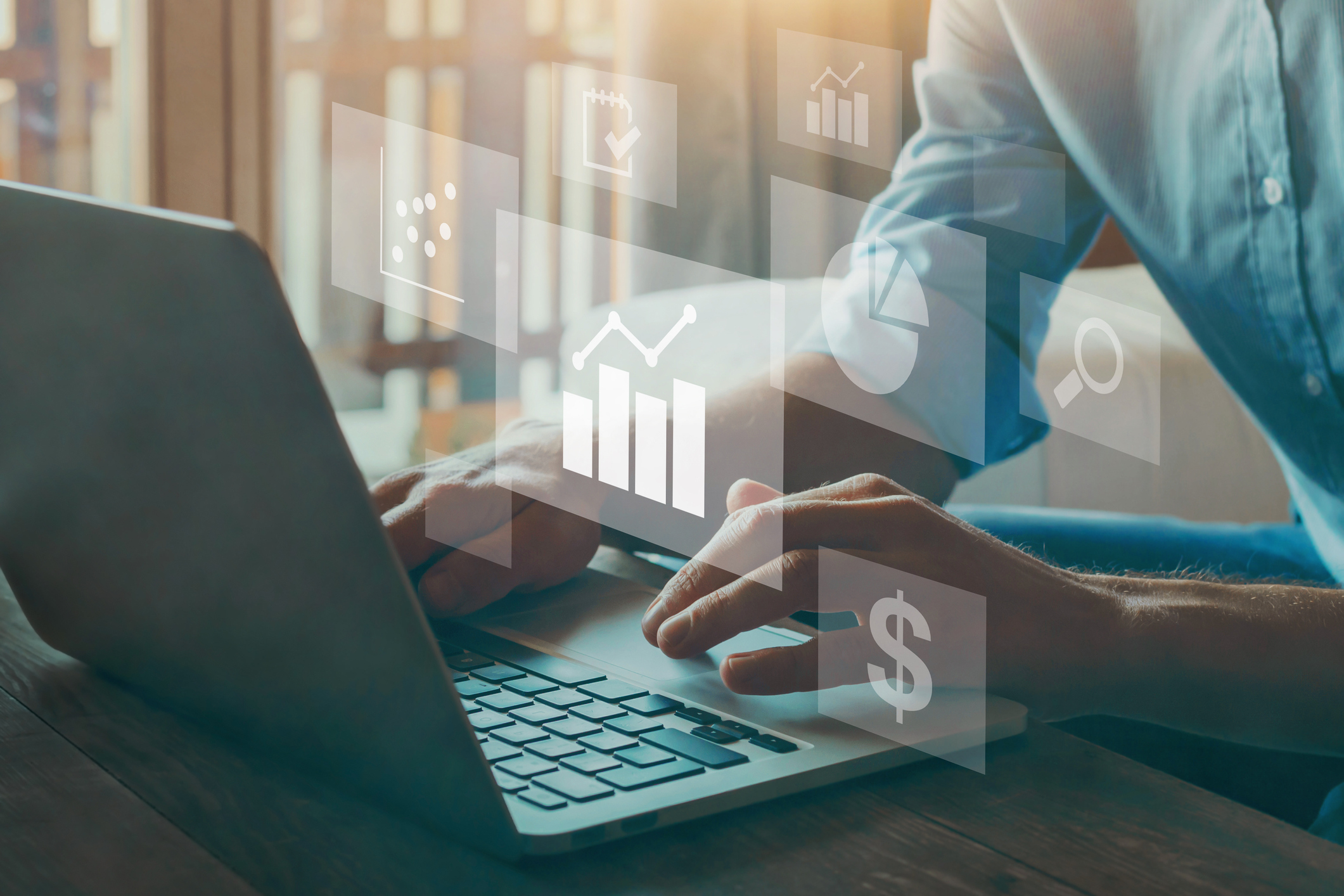 Managing your property entails repetitive administrative tasks that are time consuming and monotonous. Thankfully, there are numerous software available that enable you to streamline these rental tracking and property management tasks.
Key time-saving features to look out for include income and expense tracking, with bank feed connection capabilities document storage, rent collection, lease management, tenant screening and rental listings. With cloud-based software, you can update your accounts and access your data at any time from any device.
In this article, we take a look at five ways that property management software can benefit your rental business allowing you to perform.
Managing rental properties remotely 
One of the key benefits of a modern solution for your property management is the ability to scale your business processes and simplify tasks without compromising efficiency and accuracy. Cloud-based software can be accessed from any device at any time, meaning you can record expenses at the point of sale and manage transaction data in real-time. You can automate repetitive tasks and manage ongoing administrative tasks from your phone. This increases your overall efficiency and reduces errors. 
With Landlords Studio, for example, you can manage your data via native iOS and Android apps or through the intuitive desktop application. You can digitize receipts at the point of sale, instantly generate any of over 15 customizable reports. 
Automate rent collection and income tracking 
In almost every industry, from e-commerce to grocery stores, digital and online transactions are the norm. However, landlords have not historically been given good options when it comes to adopting digital payments, and many landlords still rely on cash and checks. However, these outdated methods of rent collection are both insecure and inefficient. 
Thankfully, with software like Landlord Studio, you can easily and efficiently collect rent online. Tenants simply need to connect their bank and they can set up automated recurring payments. Once the payment has been completed, the system automatically tracks the income in the financial tracking tool. This means that not only will tenants no longer forget to make their rent payments but it reduces the amount of manual data entry that landlords need to undertake each month. 
Professional financial tracking 
Having a good financial tracking tool will enable you to gain detailed and nuanced oversight of your portfolio's performance. Using a cloud-based system means you can access this financial data at any time.
Landlord Studio's accounting application is designed by landlords for landlords it allows you to track income and expenses on a property by property and unit by unit basis. You can set recurring payments, automate income track tracking, connect bank accounts to view and reconcile transactions in real-time and easily digitise receipts to store alongside your expenses.
Promote and protect your investment 
Protecting your property means choosing the right tenant. To find the best tenants for your rental property you need to first create a rental listing that stands out. Then you need to efficiently screen your applicants. 
With the right software, you can create your own custom rental listing detailing your property's important selling points as well as essential details such as bedrooms, rent, price, etc. To promote your rental property and attract tenants you can share your listing across websites in listing services like Zillow, Craigslist, and Zumper. 
Additionally features to look for include inbuilt pre-screening questions to allow you to filter applications and save yourself time. Once you've got a high-quality applicant, you should run a thorough tenant screening report. Tenant screening involves checking a person's credit and renting history, income, and background. 
Reduce paperwork 
Writing reports, recording tenant information, and manually copying income and expense transactions from stacks of bank statements and paper receipts are time-consuming processes that are prone to errors. However, with a good property management system, you can massively reduce the paperwork required to create efficient streamlined business processes. Then, at the end of the financial year simply tap a button to run a comprehensive report such as a Schedule E report and make filing your taxes easier than ever before. 
Going paperless doesn't just save office space. It allows you to more accurately track your finances so that you don't miss any deductible expenses throughout the year, and ultimately by reducing manual tasks it saves you time.