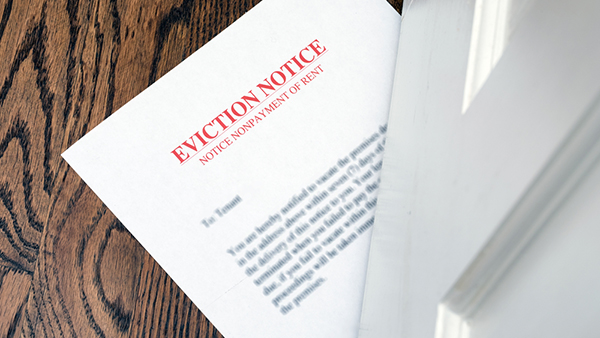 Evicting a tenant from a property is one of the most unpleasant tasks for landlords. Unfortunately, getting the tenant out of the property is not the end of it. There are many steps a landlord must take to secure the property and prevent future tenant evictions. Changing the locks, clearing up trash, and making repairs are just some things landlords must do.
If you're a landlord, you know that tenant evictions are costly. Apart from court fees, you've probably not received rent payments for many months. So, finally, removing a tenant from the rental property should cause a sigh of relief. However, that's rarely the case. There is usually a tremendous clean-up job to take on after evicting a tenant—which means more expense, time, and stress.
After Evicting a Tenant — What Now?
Evicting a tenant is usually a last resort that landlords take. The eviction process signals the end of months of negotiations with a tenant about late rent payments or lease violations. Usually, the landlord-tenant relationship has soured to the point of no return.
While you'll be glad to see the back of your delinquent tenant, moving forward is your top priority. What should you do after evicting a tenant?
Here are five essential steps to take after a tenant eviction.
Step #1 — Change the locks
After removing a tenant from your rental property, it's crucial to change the locks. Changing the locks lets you secure the unit and take back control of your property. So, as well as arriving with the sheriff, you should also have a locksmith with you.
It's important to remember that you can only change the locks after a legal eviction. Trying a "self-help" eviction and changing the locks before a court order will only land you in trouble with the law.
Step #2 — Document all damage
Next, you need to assess any damage to the property. Usually, it's not possible to inspect the property with the evicted tenant. Check that all appliances are working and document any damage that is more than regular "wear and tear."
Even though you've had to evict the tenant, they are still entitled to their security deposit. However, you have the right to take from the deposit any late rent payments and costs to cover repairing and cleaning the property. The tenant may end up with part of the deposit back or none, depending on the damage.
Step #3 — Make necessary repairs
It's not uncommon for evicted tenants to damage the property before leaving it. So, you'll probably need to make repairs to get the unit back up to a rentable standard. If you've got some basic DIY skills, you may be able to take on small jobs. If there's a lot of damage, call in the contractors.
Step #4 — Thoroughly clean the rental property
Cleaning is always necessary when a responsible tenant moves out—but it's always essential after evicting a rogue tenant. It's good to remember that a well-maintained property that is clean and appealing will attract better tenants.
Step #5 — Thoroughly inspect the property after an eviction
Before you list the vacant rental property, make sure and check that everything is working. A thorough inspection gives you the confidence that the future tenant will find everything as advertised and be happy living in their new home.
After Evicting Tenants: A Takeaway
After a tenant eviction, your priority is to get the rental property back into top condition as soon as possible. After all, collecting rent effectively is probably your primary source of income. Before signing a lease agreement with a new tenant, ensure you spend enough time screening and checking references. This way, you can reduce the risk of having to evict a tenant in the future.