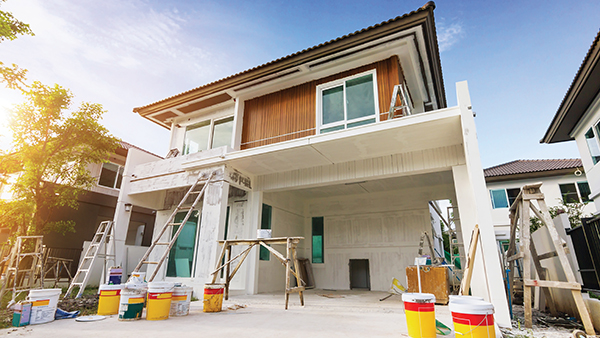 Is there proven access to properties that both need this 'gut job' approach to renovation and may be purchased at prices low enough to enable this strategy?
What markets might be ripe for investors with a taste for taking properties down to the studs? Think Realty Magazine looked at nearly 300 metro areas in order to identify housing markets that might offer some promising "gut job" deals.
Methodology
We looked for markets with well-positioned, older housing inventory in high-demand geographic areas, evaluated how much room that inventory might have to "grow" in value if it were updated, and factored in unemployment rates, incoming new employers, and population trends to try to predict which markets were likely to experience demand on a long enough time frame to accommodate extensive renovations. Lastly, we evaluated various lead-generation options in the area, asking, "Is there proven access to properties that both need this 'gut job' approach to renovation and may be purchased at prices low enough to enable this strategy?" The answer often lay in whether or not blighted properties could be found and purchased in areas experiencing rising buyer demand.

Hear more about the methodology and markets in this Think Realty Radio episode about this list of Markets Ripe for Gut Jobs
The resulting list of four metro area markets represents a unique cross-section of strategy, economics, and environmental factors:
1. Chicago, Illinois
About 40 percent of Chicago's housing stock was built in the 1960s or earlier and is therefore more likely to require a total or near-total renovation. That housing stock has an average comparable value of 79 percent compared to more modern inventory, and the average value  a fully updated, retail property in the area ranges from $277,127 to $302,767, meaning that ARVs will likely accommodate a gut-job renovation if a property is purchased at a deep enough discount (ATTOM Data Solutions).
Courthouse Steps Factor:
Chicago ranked first among major metro areas for a significant supply of vacant, potentially blighted inventory, such as "zombie foreclosures," available at steep discounts at auction. (Campanile Group Courthouse Profits)
Demand Factors:
Chicago is the third-most populous city in the United States according to the U.S. Census Bureau

Chicago is currently experiencing tight housing inventory and short times on market. During the third quarter, days-on-market hovered around 45. Sales volume fell due to falling inventory, however, increasing demand for available housing.

Chicago has the "most diversified economy" in the U.S. with a population of more than 4 million employees, 400 major corporate headquarters, and 36 Fortune 500 headquarters. (Moody's Analytics 2017)
Trend Alert: Local agents report first-time buyers are so frustrated with the buying process they are avoiding smaller homes and condos in favor of larger "starter homes" like split-level and ranch homes that are relatively easily converted from dated layouts to modern, open-concept layouts.
---
2. Detroit, Michigan
With more than half (51 percent) of its housing inventory built prior to 1960 and "room to renovate" since that inventory is valued at about 64 percent of the overall market, Detroit continues to offer prime opportunities for savvy investors willing to undertake a total gut job. However, a word of warning: the metro area's relatively low average market value for fully modernized and updated retail homes is on the low side, at $261,626, so there is not much "wiggle room" in most overhaul budgets. (ATTOM Data Solutions)
"Probably fewer than one in 20 rehabs in our price point are total gut jobs," observed Michael Jordan, president of turnkey rental provider Strategy Properties. For buyers looking to buy at a steep discount and upgrade a property to sell at retail value, however, the opportunity is there.
Courthouse Steps Factor:
Detroit ranked 6th for availability and accessibility of blighted or vacant properties, and the city has a number of investor-friendly programs in place designed to promote revitalization in areas that are still struggling with vacancy and abandonment. (Campanile Group Courthouse Profits)
Demand Factors:
Home sales volumes reversed a downward trend late summer 2018 despite declining inventory, and median sales prices rose as well.
Detroit not only hosts American automakers GM, Ford, and Chrysler, but every global automaker has a presence in the area both in terms of manufacturing and within the city's technology sector. The city ranks in the top five in the country for technology sector employment.
Detroit remains a financial hub, thanks to dozens of financial service employers, including Quicken Loans.
Trend Alert: Detroit's healthcare systems posted a 34.7 percent increase in employment volume between 2017 and 2018. (Crain's Detroit Business)
---
3. Baltimore, Maryland
Baltimore's aging housing inventory makes up about 40 percent of the total metro inventory and has a value of just about half of that of the more modern properties. With an average market value of $308,024 spanning all generations of housing and nearly $380,000 for fully updated properties, there is plenty of room for most restoration budgets. (ATTOM Data Solutions)
"If you're trying to get the highest ROI, you're not going to get that in a house that was built 15 years ago that only needs paint and carpet. You will get that going in and doing a significant remodel on an older house to bring it up to today's standards. This nets you a premium above what you will get with a lesser renovation."
– Dennis Cisterna, CEO, Guardian Residential
Courthouse Steps Factor:
With low inventory and above-national-average appreciation in the single-family sector, investors willing to buy properties that might be too much work for most may have an advantage. Baltimore ranked 9th on the list of metro areas with available vacant and abandoned properties at auction. (Campanile Group Courthouse Profits)
Demand Factors:
Relatively stable local economy thanks to strong healthcare, education, life sciences, and cybersecurity employers.
Johns Hopkins University and the University of Maryland provide additional housing demand and economic stability.
Trend Alert: Although Baltimore has a strong economy, it has some troublesome, chronic issues with a slowly declining population and high crime rates. Local investors say these issues are easily avoided with proper market research, but properties requiring total renovations may be more susceptible to issues related to these local problems.
---
4. Houston, Texas
Although Houston does not have a large number of older homes in its inventory, one-third of the city was underwater in early September 2017 due to the devastating landfall of Hurricane Harvey, a category 4 storm that caused $125 billion in damages. As a result, the local housing inventory is more likely to need full renovations than one might otherwise expect.
Brian Spitz, founder of Big State Home Buyers and active Houston-area investor, has a great deal of experience with this hurricane-related housing inventory and its pitfalls. "It's important to remember: the bigger the remodel, the more likely it is surprises will arise. Newer investors tend to under-budget when they do 'gut jobs' and then realize there is no money left for crucial completion projects," he warned. Spitz added the Houston market has higher sales price points, which means there are higher budgets for large renovations.
"It depends on the size and price point of the house, but for a true gut job over 2,000 feet with a sales price of over half a million, a budget of $100,000 to $120,000 would be appropriate," he said.
Demand Factors:
21 Fortune 500 Companies are headquartered in the Houston metro area.
By some estimates, Houston's metro population could add 8.3 million residents by 2050, and conservative estimates place that number higher than 4 million.
Trend Alert: Some Houston ZIP codes ranked in the top 20 for highest 2017 home-flipping rates, according to ATTOM Data Solution's 2017 U.S. Home Flipping Report, and the metro area posted one of the biggest increases in flipping volumes over the same study period. This indicates opportunity in the area, but also potential market interference from investors using unconventional metrics to make their buying decisions.
---
For more information about each market in this list, see below: