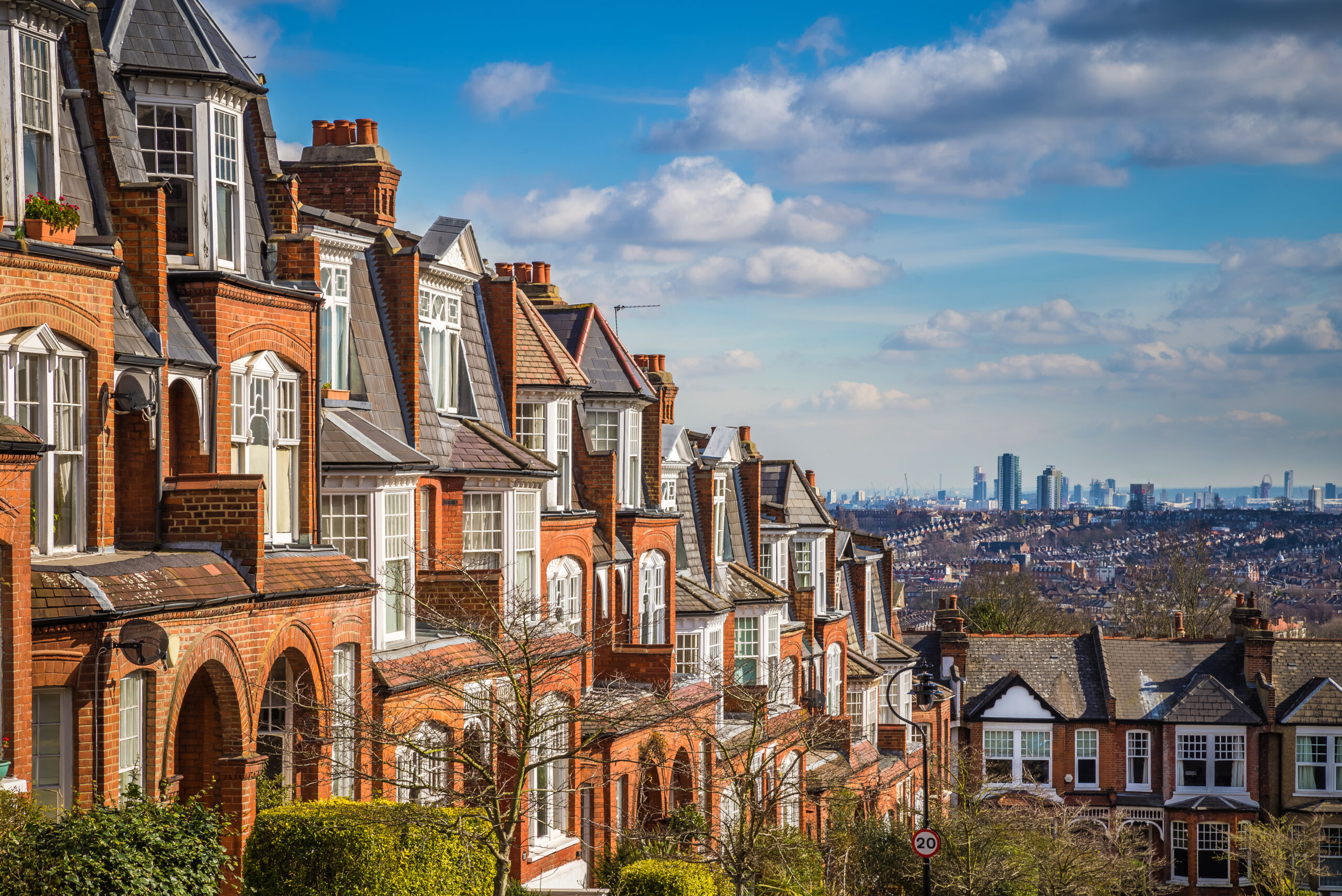 The UK property market is on track to record its strongest year since 2007, with nearly £500bn (~$680bn) in home sales and annual house price inflation currently averaging 13% across the country.
Many analysts are forecasting continued momentum in the UK market, despite potential headwinds such as increased living costs and higher mortgage rates because of rising inflation.
If you are thinking about investing in the UK property market, here are three common routes you should be aware of:
1. Buy to let
Buy-to-let is when properties are bought with the intent of earning income from letting them out to tenants.
Many property investment companies build developments in UK hotspots, such as London or Birmingham, and then sell the development stock to local and international investors. These 'new-build' properties are typically low maintenance, as the properties are usually made to a good specification, but often higher yields are available to savvy investors willing to take on some risk with older properties that might require a bit of work.
If you are considering buy-to-let, there are some great free property tools available that highlight the range of options available. For example, rental yield maps show how cities such as London have historically had lower rental yields, relying on capital appreciation for overall returns.
Short-term or long-term lettings
When looking for tenants you can opt for either short-term or long-term lettings. Short-term in the UK generally refers to tenancies that are six months and under, and long-term is anything over six months.
There is potential for higher income with short-term lettings, some landlords are making more in one week than they would in a month on a long-term letting, but when this happens there is usually a lot of demand for the property. Another potential advantage of short-term lettings is that if things don't go according to plan, you can switch tenants quickly.
However, many landlords choose long-term lettings as they provide a more stable income, and there is usually less maintenance as you are not repeatedly preparing for and onboarding new tenants.
Buy-to-let in the UK also refers to a type of mortgage ('Buy-to-let mortgages'), designed specifically for landlords. UK residential mortgages don't allow letting – if you are looking to let out a property and need financing you need to use a buy-to-let type loan, which typically has higher interest rates and requires deposits of more than 25%.
2. UK Real Estate Investment Trusts (REITs)
REITs are companies or groups of companies that manage a portfolio of property to earn a return for shareholders. At least 75% of a REIT's profits must come from property rents, and they're required to distribute at least 90% of their property rental income to investors.
UK REITs often buy a mix of high-quality mix of retail, office, and industrial properties.  They make it possible for investors with limited capital to earn money from property investing without having to buy, manage, or finance any properties themselves.
There are plenty of US-based international property mutual funds that have investments in UK REITs. Often UK REITs will be included in a portfolio of globally diversified property investments that are designed to achieve long-term returns.
The range of options available to you is vast, and if you have specific criteria, such as only wanting to invest in companies that meet certain environmental criteria, there is more often something that fits your needs.
Remember it's important to analyze any prospective REIT or mutual fund to make sure they have solid management teams and a portfolio of quality properties.
 3. Consent to let
For UK residents the fastest way to start making money from property is often with a consent to let agreement, which allows for a one-off long-term letting of a primary residence.
Standard residential mortgages don't usually allow a property to be let, but a consent to let agreement from the mortgage provider gives short-term permission.
They are typically issued for fixed periods of up to around two years, so are not a long-term solution for landlords, but can be handy as a stopgap during a transition period or when trying out a new area.
When a consent to let agreement runs out, the original mortgage conditions are reinstated. If borrowers want to continue letting out their property, they will likely have to re-mortgage to a buy-to-let loan with rates that are usually significantly higher.
For those interested in property investing, consent to let can be a great place to start, as it gives the experience of being a landlord without the cash requirements of buying a property specifically to let. Having some landlord experience can also make it easier to access certain UK financing in the future.
Most mortgage lenders will be happy to help with a request for consent to let but there are likely charges and restrictions to understand upfront.