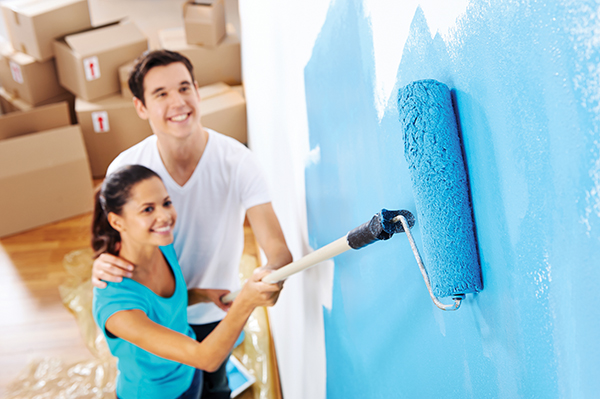 One of the most significant changes in the housing market over the last decade has been house flipping. In this real estate transaction, a home is quickly bought and sold to make a profit.
When flipping, an investor buys a property to sell as soon as possible, generally within 12 months. This turnover business model is often more profitable than traditional real estate.
Here are the three basic steps on how to become a house flipper:
Locate properties at the right price point to make a profit. 
Flipping houses can be a profitable business only if you know how to find properties at the right price point. The best way to find good deals is by looking for undervalued homes in distressed neighborhoods. Often dilapidated homes are available at a low price because homeowners are eager to accept cash offers. Fixing up and selling low-cost homes can earn profits fast.
Estimate the cost of repairs a house needs before buying.
Before buying a house, estimate the cost of necessary repairs. It's difficult to estimate if a house is worth the investment without a thorough home inspection. 
Sometimes a house could look terrible but has a solid structure. It's only selling at a low price because of its dilapidated look when all it needs is a fresh coat of paint. What's more, finding good paint contractors is as simple as doing an online search for "painters near me." 
At other times, a house might look great, but the basement has bulging walls, suggesting they are likely to sag. This type of house will need expensive foundational repair work, which could mean the cost of repairs would eat up all the profit.
Forget about trying to predict the market.
Many people try to figure out the best time to buy and sell houses. This is a common mistake because predicting market forces impacting the housing industry is extremely difficult.
For instance, in 2017, house flipping rate plateaus reached an all-time high.  A large number of foreclosures and rundown properties created a market for flippers looking for discounted homes that they could renovate and sell at a handsome profit. Not only was it easy to find bargain prices, but since there was a strong rental market, too, it was also easy to sell these houses to people who wanted to become landlords.
In 2020, profits were higher than in the past 20 years for flippers, but few people were interested in this business model. This is understandable because no one could have imagined that in a year of lockdowns, large unemployment, and service companies collapsing nationwide that this calamitous year would be one of the most profitable years for house flipping.
While there is a lot of wisdom about the economic factors that shape market opportunities, in retrospect, there is never enough information early in the year to predict where the market is heading.
So, don't try to decide when you should flip houses, focus on how you should flip them. Focus on researching the market and making sure you have enough available cash for a property. You also need to get good at the process of finding and fixing and purchasing a house affordably enough to make a profit.
Many Benefits to House Flipping
Today, house flipping has become a popular business venture. There are many benefits to this practice, including the ability to make money quickly. Flipping houses is something that anyone can do once they learn the basic steps. It requires knowledge, skills, experience, and access to easy cash funding to be successful at it. While it's unnecessary for you to get a real estate license to flip houses, it could be helpful because it will give many more opportunities to find cheap homes to buy, fix, and sell.