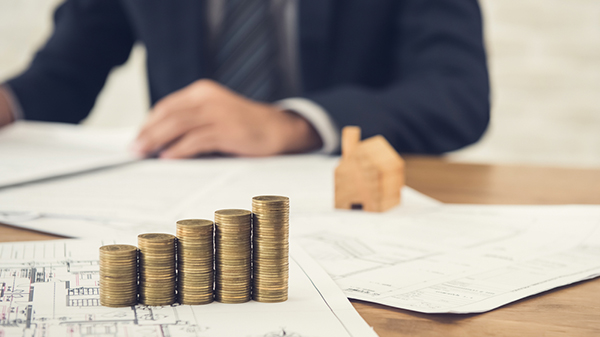 At the end of 2017, the total value of all the homes in the United States reached $31.8 trillion, which is more than one-and-a-half times the gross domestic product (GDP). This is almost $2 trillion more than the value of all U.S. homes at the end of 2016, and a record for national, cumulative home values. Not surprisingly, some markets contributed more to that total number than others. In Los Angeles, homes in the metro area were determined by Zillow to be worth $2.7 trillion. That is about the size of the entire British economy. In New York City, homes were determined to be worth about $2.6 trillion, or roughly the size of the entire French economy.
Home Value Growth 2017
Zillow also identified 35 of the largest U.S. markets and analyzed how much home value growth they had experienced over 2017. Columbus, Ohio, gained 15.1 percent in total value, coming in at $152.3 billion at the end of the year. Company analysts also calculated "fun" facts about rental markets, including that San Francisco renters collectively paid $616 million more in rent than did renters in Chicago, "despite there being 467,000 fewer renters in San Francisco than in Chicago."
Investor Takeaways
Real estate investors should take several lessons away from this information. First of all, anyone considering buying a home in 2018 will likely feel that the situation has become more urgent when they see how quickly home values are rising on a national level. Perhaps equally important, however, is the market-by-market analysis of the national numbers and some of the minutia that gets lost in the headlines. For example:
Available housing inventory fell 10.5 percent over the course of 2017
Renters paid more than ever in 2017, spending a total of $485.6 billion (and making homeownership look more attractive all the time)
Housing affordability is down for renters and owners, so investors who can offer affordable housing will find themselves competitive in almost any market
Rental rates are still rising, making owning rental properties an attractive long-term investment option
Headlines like these can be the best "free advertising" for your investing business, but investors who read the "fine print" on these studies will find not just good publicity for real estate, but also great market indicators for their future investing strategies.
---
Enjoyed this article? Sign up for your FREE Think Realty membership to receive access to membership only content, benefits, and stay up to date on our upcoming events.