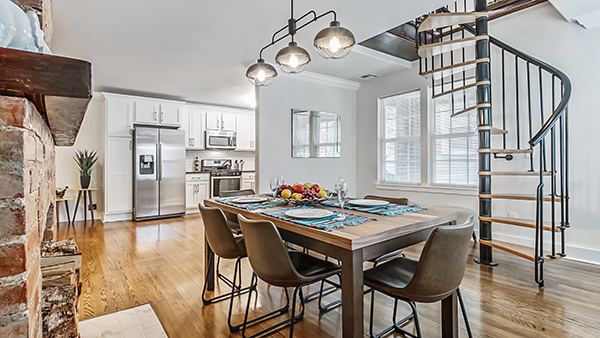 Use pieces of décor that are warm and inviting to draw a buyer into the idea that they live in the property.
If you're like me, sometimes the search for design inspiration can be something of a black hole. I love searching through online images to find unique finishes and special touches that work within our investing strategy framework, but too much time in that space can sort of skew your perspective. Things that are really cutting-edge begin to look absolutely conventional after a while.
As an investor, you must design in an attractive, classic way. About the time you start thinking that placing the master bedroom in the middle of a shark tank is the way to go (yes, that's a real thing, and I won't deny it's intriguing as long as you aren't prone to sleepwalking), fall back on these three design elements that are more likely to appeal to the majority of your buyers, offering them tasteful design longevity without the threat of aquatic predators.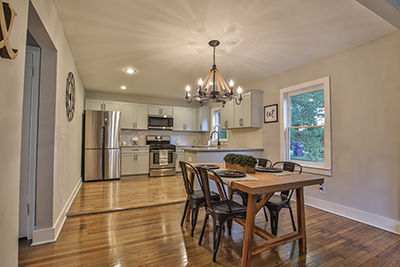 1. Clean Lines
Clean lines are a designer's best friend – and they're an amazing design tool for investors as well. At the most basic level, clean lines are smooth and do not blend. This means your walls, baseboards, and molding are not "blurry" because you used painter's tape to make them even and straight. On a larger scale, keep design clean by using fixtures and features with clearly delineated edges and basic colors, such as a kitchen island without a lot of busy patterns in the middle of a wide, bright kitchen. This enables you to tie the room together with staging while leaving a clear palette for the future owner to put their own stamp.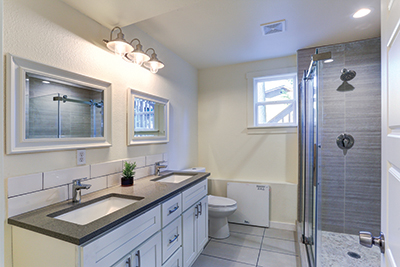 2. White or Grey Tile
I love white and grey shades for tile because they do not date too quickly. This is important because tile is, well, pretty permanent once it is laid. It brightens the room dramatically and is one of the easiest types of flooring to keep clean, unlike white carpet, which can scare off retail buyers.
Pro Tip from Anita: Often older homes have tile in these shades. If the colors work, don't write off saving the tile rather than scrapping it!
3. A Little Piece of "Home"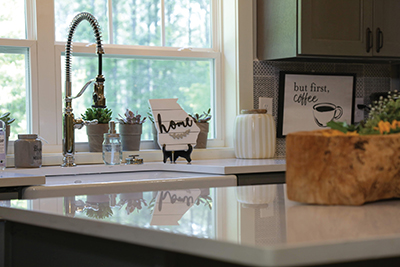 Use pieces of décor that are warm and inviting to draw a buyer into the idea that they live in the property. I often include simple signage in my staging to help a property feel more like a home. One of my favorite signs is a wooden cut-out of the state of Georgia (where our business is located) with a "home" on it. I also have used single-word signs, such as "Savor" or "Eat" in the dining area, and signs reading "May you always find joy," which I love to leave in place for our buyers. It's a sweet touch that they can easily remove if it's not to their taste but that helps them remember you and the role you played in helping them "come home."