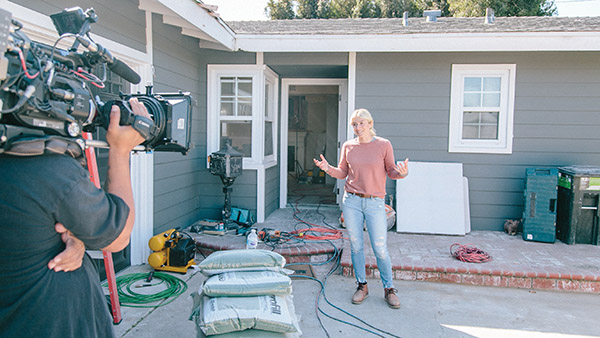 I put everything into a spreadsheet —  literally, everything.
Between building, designing, filming, interviews and traveling, Jasmine Roth's packed schedule leaves little space for downtime.
Now in the midst of filming her second season of HGTV's "Hidden Potential," Roth still prioritizes a daily routine that helps her stave off stress, produce energy and stay healthy. Here are three habits Roth completes each day without fail:
1. Start the Day Off Right
To accomplish your goals each day, you have to have energy, Roth said. It's why, no matter what, she begins her day with a hearty meal to fuel her mind and body.
"I eat breakfast every day," she said. "A lot of people don't eat breakfast. I swear by breakfast, and I have to have a legit breakfast. I have eggs every single day."
2. Quantify and Track Everything
In business and life, Roth turns to spreadsheets to sort out the madness. Seeing facts and figures alongside one another helps her make sense of priorities, progress and what's coming next. It's a beneficial process that reduces stress, as well as keeps her organized, she said.
"Having things in a spreadsheet helps me mentally," Roth said. "I put everything into a spreadsheet —  literally, everything."
3. Prioritize Oral Hygiene
As sure as a hammer is on a construction site, Roth will have her toothbrush and toothpaste handy. And it doesn't matter who's around: If Roth ate lunch, she's going to polish her pearly whites.
"Another thing that I picked up from my dad early in my career is I brush my teeth after lunch," Roth said. "Nobody wants to take a meeting with somebody with food in their teeth. It's just that simple. Even if it's in a parking lot, or on a set with a microphone and a whole film crew watching me, which happens every day."