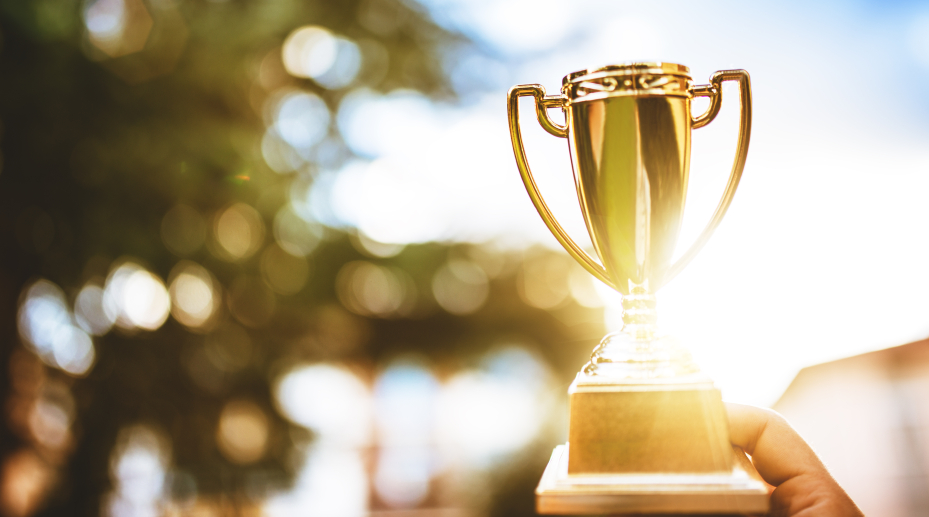 Think Realty Magazine, the nation's oldest continuously publishing news magazine dedicated to individual real estate investing, honors 19 outstanding leaders in the industry niche with the 2016 Think Realty Awards of Distinction. The prestigious awards will be presented in August in San Francisco as part of Think Realty's Global Conference, an event bringing investors from across the globe to California to network, get educated, and make deals.
The Think Realty Awards of Distinction program is the next step in the evolution of Personal Real Estate Investor Magazine's longtime annual Top 50 Real Estate Investment Opinion Makers & Market Leaders list. PREIM, founded in 2004, rebranded as Think Realty Magazine in March as part of the comprehensive Think Realty membership organization for real estate investors, which provides access to the resources they need to build wealth, make better use of their time and live a life of purpose.
In its inaugural year, the Think Realty Awards of Distinction are being presented to companies and individuals that have proven themselves to be stellar role models and leaders based on their sound business practices, high ethical standards and dedication to moving real estate investing forward as a respected industry niche and avenue for wealth building.
"The real estate investing niche is really coming of age, with many more small investors embracing this as a proven way to build wealth, and many businesses there to help," said Linda Wienandt, editor-in-chief of Think Realty Magazine. "These awards are a way to recognize the best of the best in the industry each year and promote the ethical practices that are essential to its continuing acceptance by mainstream investors. We congratulate all the winners and look forward to celebrating their achievement in San Francisco."
The 19 categories encompass major components of the industry, including Property Management; Single-Family, Multifamily, Commercial and Alternative-Asset investors; Lenders; Portfolio Manager and others, culminating with the Master Investor of the Year and Think Realty Humanitarian of the Year.
The complete list of winners of the 2016 Think Realty Awards of Distinction:
Investment Portfolio Manager of the Year—The Dominion Group (Fred Lewis, owner and founder)
Property Management Company of the Year—Carrington Property Services (Kevin Cloyd, president)
Turnkey Provider of the Year—American Real Estate Investments (Carl Dean, managing partner)
Multifamily Investor of the Year—URS Capital Partners (Christopher Urso, managing partner)
Single-Family Investor of the Year—HomeVestors-WFI Properties, Inc. (Rickey Williams, principal)
Alternative-Asset Investor of the Year—NoteSchool (Eddie Speed, founder)
Private Lender of the Year/Commercial—Bloomfield Capital (Brent Truscott, partner)
Private Lender of the Year/Residential—RCN Capital (Jeffrey Tesch, managing director)
Investor Support Organization of the Year—Real Wealth Network (Kathy Fettke and Rich Fettke, co-founders)
Self-Directed IRA Custodian of the Year—IRA Services Trust Company (Michael McNair, trust officer)
Innovator of the Year/Lending—Peer Street (Brew Johnson, Brett Crosby and Alex Perelman, co-founders)
Franchisor of the Year—Property Management Business Solutions (Lukas Krause, CEO)
Rehab Specialist of the Year—The Edwards Companies (Kelly Edwards and Chris Edwards, co-founders and managing principals)
Vital Services Provider of the Year—Anderson Business Advisors (Clint Coons, founding partner)
Commercial Investor of the Year—Caliber, The Wealth Development Company (Chris Loeffler, Donnie Schrader and Jennifer Schrader, co-founders)

Emerging Leader/Rising Star of the Year—Engelo Rumora, founder and CEO of Ohio Cashflow
Master Investor of the Year—Charles Sells., co-founder and CEO of Platinum Investment Properties Group
Think Realty Humanitarian of the Year—Andy Williams of Recon Realty
Educator of the Year—Lifestyles Unlimited (Del Walmsley, founder)