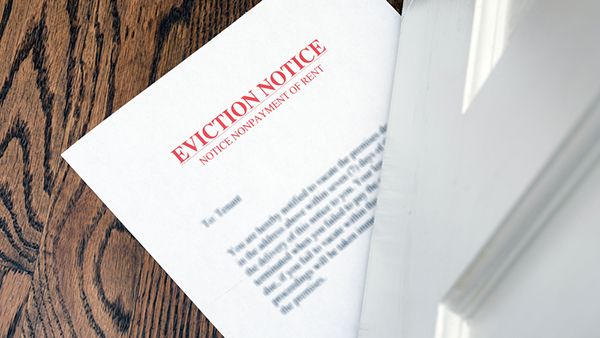 A couple who appeared to be the perfect potential tenants have turned out to be nightmare renters. They've taken more than one North Texas landlord for a ride. In their most recent escapade, they moved into a home, bounced their first rent check, and then proceeded to drag the eviction out for five months. All while they trashed the property and refused to maintain the pool. The owner describes as "now Mountain Dew green." The two owe more than $7,000 as part of a court settlement. Yet it appears unlikely the landlord will get any part of the settlement since the couple already moved on and been evicted multiple times since then.
A Nightmare for Landlords
Think the landlord just failed in her due diligence? Think again. The landlord said she ran background and credit checks, as well as verifying (she thought) salary and rental history. At least she's not alone in making this mistake. This specific couple were later revealed to have been evicted more than a dozen times. According to local news stations, are currently resisting eviction in another home. The attorney hired to assist the landlord with the case said, "They know eviction law…as well as many attorneys." The two also have moved into multiple homes throughout Texas under an agreement to pay rent until closing.
When landlords encounter squatters, they may feel they have right on their side and are justified in taking any steps they feel necessary to regain control of their property. However, this is frequently not the case. A homeowner in Jacksonville, Florida, erected a number of homemade billboards in his own yard advertising a variety of illicit activities in an attempt to "shame" squatters out of the home from which he could not expeditiously evict them. Now, the neighbors are pursuing their options to force the homeowner to remove the signs.
"The homeowner's only option is to open a court case and sue them, essentially, to recover the property, and that's done through an eviction," observed a local legal expert.
Laws intended to protect renters are often abused in squatting cases, especially in states with elaborate tenant advocacy systems. For example, in Colorado, squatters have been able to move into an occupied home by moving in and changing the locks while the homeowner was out. The homeowner had to go through an eviction process to remove them because Colorado law does not distinguish between squatters and legal tenants. The couple remained in the home for weeks while the homeowners went through the legal process of having them removed. During that time, they did a great deal of damage to the property and cannot be forced to pay for the damages.
---
Carole Van Sickle Ellis is the editor-in-chief for Think Realty Magazine. You can reach her at cellis@thinkrealty.com.