Global Conference & Expo
San Francisco
August 11-13, 2016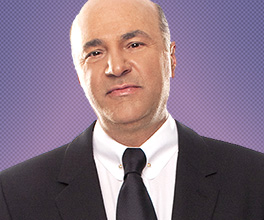 Kevin O'Leary
O'Leary has developed a cult following among financial professionals and smart investors with his pull-no-punches look at the good, the bad and the ugly with respect to the markets and investment opportunities. Within his various television roles, his opinionated nature has won over millions, and he continues to impress his audiences with professional tips and personal anecdotes.
Vanilla Ice
Vanilla Ice has had great success in Real Estate and has launched VanillaIceRealEstate.com with mentoring courses in Real Estate investments as well as upcoming live seminars around the US. His current TV show "The Vanilla Ice Project" on DIY won The Factual Award for the Best Home TV Show.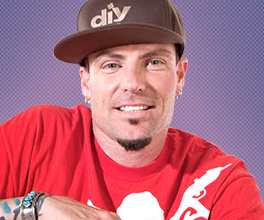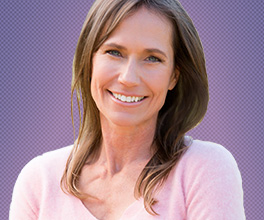 Kathy Fettke, Real Wealth Network
Kathy is an active real estate investor, licensed Realtor, certified coach, and former mortgage broker. She specializes in helping people build multi-million dollar real estate portfolios through creative finance and planning. With a passion for researching and sharing the most important facts on real estate and economics, Kathy is a frequent guest expert on such media as CNN, CNBC, Fox News, NPR, CBS MarketWatch and the Wall Street Journal.
Del Walmsley, Lifestyles Unlimited
In 1990, after only 2 ½ years of investing in real estate, Del Walmsley used the income from his single family rent houses to replace his earned income and quit his job as Director of Sales with Bally's Health Clubs. Today, Del is a self-made multi-millionaire dedicated to teaching and mentoring others to attain the lifestyle they desire without sacrificing their health, relationships or beliefs.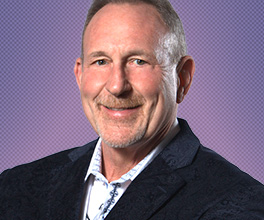 Geraldine Barry, Real Wealth Network

An expert in the real estate investment space, and an avid investor herself, Geraldine enjoys guiding others on both skills and strategies. She founded and previously served as president of the San Jose Real Estate Investors Association, the Silicon Valley's premier educational and networking platform for real estate investors.

Steve Belleville, Redwood Mortgage

Steve Belleville is Director of Sales and Marketing at Redwood Mortgage, a private lender that has arranged $2 billion in loans with a current portfolio of over $275 million, provides tailor-made funding solutions secured by residential investment, multifamily and commercial properties in California. A frequent speaker and author, Steve is a board member of the California Mortgage Assn.

Javier Benson-Glanz, RealtyShares

Javier Benson-Glanz is currently a vice president at RealtyShares, a real estate crowdfunding platform. At RealtyShares, Javier is focused on business development, strategic partnerships, sourcing and underwriting. Previously, Javier's role as a part of the management team at 643 Capital Management, a real estate private equity firm, was integral to the underwriting and acquisition of over $300 million in real estate assets.

James Berner, CoStar Group

James Berner is a Senior Sales Executive specializing in Debt & Equity at The CoStar Group. James is a graduate of Marquette University and began his career as an underwriter for Marcus & Millichap & Colliers International with a focus on student housing and inner city multi-family properties.

 

Mike Biglane, InvestorsMLS.com

Mike has over 40 years of experience in all facets of real estate. He has owned and operated numerous businesses, including title insurance and mortgage companies,and mentoring organizations. He has bought and sold hundreds of properties and is an expert on creative finance. He spent many years as a builder/developer and one of his residential developments was later used to name a town called Biglane's Choice, MD.

 

Larry Broughton, Broughton Hotels

Larry Broughton is an award-winning entrepreneur and CEO, bestselling author, serial entrepreneur, keynote speaker, and former Special Forces Operator. As a former US Army Staff Sergeant, serving 8 years on Special Forces A-Teams (commonly known as the Green Berets), Larry has parlayed the lessons learned from his time in service to his country and applied them to the business arena attaining extraordinary success. He is the Founder & CEO of broughtonHOTELS, a leader in the boutique hotel industry.

Tameka Bryant, Training Partners, LP

Tameka Bryant is a licensed real estate broker and NAR and Kaplan certified national instructor. Tameka has closed more than 2,000 real estate transactions and maintains a successful business working with developers, investors and agents. As an investor herself, she understands what it takes to maintain and develop portfolios.

Darlene Chiu Bryant

A native of San Francisco, Darlene Chiu Bryant is currently the Executive Director of ChinaSF. Appointed by San Francisco Mayor Edwin Lee, she is tasked with stimulating economic growth and job creation through bilateral trade and investment between China and San Francisco. Prior to her post at ChinaSF, Bryant was the Vice President and Manager of Public Affairs at East West Bank after serving as Vice President and Manager of Public Relations for United Commercial Bank.

Merrill Chandler, CreditSense

Merrill Chandler, Founder and Chief Strategist at CreditSense.com, has been an influential player in the credit restoration industry for over 20 years and has co-founded numerous successful credit restoration firms around the country, including Lexington Law.

Noel Christopher, Renters Warehouse

An award-winning real estate industry veteran, Noel Christopher has extensive experience in sourcing, acquisition and disposition consulting across the single-family rental industry. As Renters Warehouse's National Business Development Lead, he is working on portfolio management takeovers and contract buy-outs to aggressively expand the top-rated property management company's national footprint.

Clint Coons, Anderson Business Advisors

Mr. Coons is a founding partner of Anderson Law Group and current manager of Anderson's Tacoma office. Mr. Coons' book, Asset Protection for Real Estate Investors, has brought him national recognition as an expert in protection and tax planning for real estate investors. A real estate investor in his own right, Mr. Coons' practice involves the structuring of land trusts, limited liability companies, and other business forms to shield investors from the myriad of challenges facing them in the new economy.

Cathy Crowe, Allstar Home Group

Cathy Crowe has been alicensed Realtor since 1989. She has help hundreds of families sell and find new homes.Since 1990, Cathy has worked with investors with single family rehabs,rental properties and multi-family properties. She started buying houses in 1990 for both wholesale and rehabbing for retail. Through the years she has wholesaled over 1000 houses, rehabbed over 300 houses, sold over 100 notes, and held numerous rental properties at various times.

Joe Cucchiara, RE Radio Live

As a Radio Host of Real Estate Radio LIVE and Mortgage Planner with New American Funding, Joe Cucchiara is dedicated to providing exceptional informational value in anything and everything real estate. After working exclusively in residential home financing in the Bay Area for over 15 years, Joe launched an educational and informational platform on radio, in addition serving a wide array of lending &financing needs every day.

Ken Davis, TaskEasy

Ken Davis is an enthusiastic entrepreneur with a background in software design and development. Ken is passionate about giving customers easy ways to take care of their homes and rental properties, as well as helping contractors make a decent living doing what they do best—providing high quality service at competitive prices.

 

Kent Davis, Equistream

Kent Davis, a longtime pastor and missionary, started his company back in 2006 with nothing more than the equity from his own home. Today, his family of companies buys and sells thousands of properties every month,giving small investors the opportunity to break into the real estate market with their turn-key solutions. Characterized as a "difference maker," he also offers buy-here-pay-here home-buying programs for those who could not otherwise afford to own a home.

AdaPia d'Errico, Patch of Land

AdaPia leads marketing at Patch of Land, which includes strategy, brand, communications,partnerships and client services. Prior to joining Patch of Land, AdaPia ran a consulting company that developed growth strategies for major brands at Disneyland Mattel, as well as technology and new media startups.

Carl Dean, American Real Estate Investments

Carl Dean is a successful millennial investor and business leader with a career in real estate and a background in construction. As Chief Operating Officer of American Real Estate Investments, Carl has lead the company to be one of the largest and most successful turnkey providers in the US, renovating and selling more than 300 investment properties a year across multiple markets.

Eric Dean, The Law Firm of Straggas & Dean, LLP

Eric attended UCLA as an undergraduate and is an honors graduate from UCLA School of Law. Eric has built upon his over 30 years' experience representing clients in all facets of commercial real estate, hospitality and secured lending. Eric served as in-house counsel for 7 years with a national developer and operator of office buildings and branded hotels.

Brian Esquivel, RealtyShares

Brian Esquivel is the director of equity investments for RealtyShares, working with developers and operators to help finance projects through the platform from all across the country. He has over 10 years of commercial real estate investment and finance experience, and has been at the leading edge of the real estate crowdfunding wave.

Ginny Fang, Golden Gate Global

Ginny Fang is the CEO of Golden Gate Global. Prior to joining GGG, she was the founding Executive Director of ChinaSF, a public-private initiative of the San Francisco Center for Economic Development, in close partnership with the City of San Francisco Mayor's Office, with the goal of attracting Chinese investment and business expansion into San Francisco. Under Ginny's leadership, ChinaSF successfully facilitated the expansion of Chinese companies to the San Francisco Bay Area.

Charlie Fitzgerald, Civic Financial Services

Charlie, is based in Las Vegas Nevada,where he has been a resident for nearly 25 years, working for the past 20 years in banking and finance representing conventional/conforming, Alt-A/sub-prime,commercial and private money loan clients throughout the United States. Charlie has personally originated in excess of 2 billion dollars in loan volume and has been recognized numerous times as a Top 100 Originator in the industry.

Arnie Garfinkel, All Star Group

Arnie has been a featured speaker at numerous Commercial RE events including RealShare, CAMP, NAMB, CMBA, and Crittenden. He started his own events when he formed All Star Group 1995. His CRELC and LoanMakers Forum events have been nationally recognized. He is a Commercial RE lending consultant to many banks & investors.

Abhi Golhar, Real Estate Deal Talk

Abhi Golhar is the Host of Real Estate Deal Talk and Managing Partner of Summit & Crowne. Abhi uses a"value-added" approach to invest in real estate renovation, new construction,and development opportunities in the Southeast United States. He actively educates and works with investors to deploy market-driven strategies that yield success. Abhi holds a BS in Electrical Engineering from the University of Michigan.

 

Bill Gresser, EB-5 New York State Regional Center

Mr. Gresser has been the President of EB-5 New York State, LLC, since he co-founded the company in 2007. Since that time he has managed the company as it grew and successfully completed EB-5 projects.  Mr. Gresser's background includes having been an attorney for over 20 years and a successful business man. Mr. Gresser is a member of the Board of Directors of Invest In the USA (IIUSA), the leading trade association of Regional Centers and others participants in the EB-5 industry.

Dennis Guttig, Affinity Investments

Dennis Guttig has developed and led various projects in the raising of immigrate investor capital, international real estate, as well as marketing campaigns all throughout mainland China. His work experience has allowed him to see 100 Chinese HNWI's successfully immigrate, ¢77 million euros made in property transactions,and through 2013 - 2015 he was directly responsible for raising $28,510,000USDin immigrant investor capital.This has given him a global network as well as extensive relationships throughout mainland China with companies connected to real estate consumers and investors.

Chuck Hershson, Fidelity Mortgage

Charles "Chuck" Hershson, president of Fidelity Mortgage Lenders, Inc., founded the company in 1971 after graduating from the University of Southern California (B.S. Real Estate and Finance) and working for several years as a licensed real estate broker. A leading member of the California real estate community, Chuck has also served as president of several California mortgage associations.

 

David Hirson, David Hirson and Partners, LLP

David Hirson is the managing partner of David Hirson & Partners LLP. He has been certified continuously as a Specialist in Immigration and Nationality Law by the State Bar of California, Board of Legal Specialization since 1990, and has worked on EB-5 cases since the program was established. In fact, Hirson filed many of the EB-5 cases that were approved throughout the first 10 years of the EB-5 visa program, and in 1991, personally prepared and filed one of the very first EB-5 cases with the INS(now USCIS).

 

Jeff Hudson, George Elkins Mortgage Banking Company

Jeff Hudson began his professional career in real estate finance in 1978. Hudson has arranged more than $10 billion in financing of property types including office, industrial, retail,apartment, hotel, mobile home park, and mini-warehouse. He structured loans throughout the country that ranged from $1 million to over $350 million dollars in size.

Ryan Huntsman, Chicago Title

Ryan started his career in commercial real estate in 2002, working in Escrow. Since then, he has excelled in various positions within the Title Insurance and Escrow industries. Currently licensed in real estate sales, Ryan is well versed in both commercial and residential contracts. After successfully helping a multi-million dollar start-up company flourish, he eventually negotiated the acquisition of his company.

Randy Jones, Spectrum Commercial Lending

Randy Jones is a Senior Vice President with Spectrum Commercial Lending. Spectrum specializes in owner-user commercial real estate financing, and specializes in SBA 504 loans. Randy's career spans nearly 30 years in the commercial lending industry, most recently as a Senior Vice President with Bank of America in Southern CA. He is a member of the Screen Actors Guild, and enjoys international travel in his spare time.

Michael Jordan, Strategy Properties, LLC

Michael Jordan's natural-born passion to compete and succeed, aided by his lifelong dreams ofsuccess on the basketball court fueled a competitive drive to set high standards for himself and his companies. His first venture in real estate focused on the construction of new homes in the Metro Detroit region. While in the process, Michael began to buy packages of properties in and around the City of Detroit, which he converted into economical, high quality rental home.

James Kilpatrick, NAI Nor Cal

James Kilpatrick is President of NAI Northern California, and has built investment sales, leasing, mortgage banking, property management, and receivership teams, in all major product types in the San Francisco bay area. He continues to oversee the strategic expansion and technology platforms of NAI Northern California, as well as assisting with large client accounts.

Kevin Kim, Geraci Law Firm

Kevin Kim is an experienced corporate and securities law attorney with Geraci Law Firm, dedicated to providing reliable and innovative legal solutions. Mr. Kim focuses his practice on real estate matters, focusing on private placements and other alternative investments for private lenders, real estate developers, and other real estate entrepreneurs.

Gina Koenen, Provident Bank

Gina Koenen has been with Provident Bank for almost 9 years and a loan officer for over 15 years. She has been teaching webinars and live classes on the basics of income property cash flow to new and residential brokers for over 7 years. Gina has served in the US Air Force, and has attended California Commercial Lending School.

Jor Law, Homeier and Law, P.C. and VerifyInvestor.com

Jor Law practices corporate and securities transactional law in Los Angeles and is a founding shareholder of Homeier & Law, P.C. Jor maintains a broad-based general corporate legal practice with an emphasis on mergers & acquisitions and finance. Jor Law is also a co-founder and the principal architect of VerifyInvestor.com, the resource for accredited investor verifications trusted by broker-dealers, law firms, companies, and investors who insist on safety and reliability.

Martin Lawler, Lawler & Lawler

Martin J.Lawler is a California immigration law specialist with over thirty years' experience. He is the author of Professionals: A Matter of Degree, a treatise on business and investment based visas. Professionals, published by the American Immigration Lawyers Association (AILA) and now in its fifth edition,is a leading text on visas for professionals.  Martin has also authored many book chapters and articles.

Robert Lee, Elite EB-5 Solutions

Mr. Rob Lee is the CEO of Elite EB-5 Solutions and Founder of Elite Visa Plans. He and his companies have helped hundreds of EB-5 and other clients since May of 2010, with over 69 successful Regional Center formations and 800 business plans related to EB-5 and other immigration programs.

Michelle Li, First Foundation Bank

Michelle Li was recruited to join First Foundation Bank and help open their Northern California office as a Loan Production Officer in September 2015. She primarily focuses on non-owner occupied Commercial Real Estate Finance. Ms. Li has 12 years of major bank experience in Commercial Real Estate finance specializing in acquisition and refinance of multifamily, mixed-use and other income producing properties.

Samson Lov, Koss Resource

For the past four years Samson Lov has been focused on connecting CRE people and helping them to make and maintain relationships. He helps his clients leverage technology to amplify their existing marketing efforts & to grow their real estate businesses & relationships.

Charlotte MacBagito, Private Lenders Bank

Charlotte MacBagito is deemed "the go to funding advisor" when it comes to closing complex commercial deals fast. As the president of Private Lenders Bank Charlotte has more than 12 years' direct experience in the commercial and residential property funding industry. Servicing some of the fastest growing markets including Atlanta, Washington DC and NYC Ms. MacBagito is known for finding the perfect funding fit.

 

Robert Mayer, M R Capital Advisors

Bob Mayer has served as president of M R Capital Advisors L.L.C. since he founded it 13 years ago. This is an independent company that works in the origination and placement of commercial loans, development strategies and financial incentives for real estate projects. These loans are placed with various life insurance companies, commercial mortgage-backed securities, and other sources of investment capital.

Aaron Mesmer, Block Funds

Aaron M. Mesmer is a Principal of Block Funds and a member of the firm's investment committee. Aaron joined Block Funds in 2005 and is responsible for acquisitions, dispositions and fundraising. Since joining Block, Aaron has been involved in real estate transactions valued at more than $1 billion. Aaron has also been involved in multiple developments encompassing 375 acres and more than 4.2 million square feet of planned vertical construction.

Brandon Meyer, Meyer Law Group

Brandon Meyer is the Principal Attorney of Meyer Law Group, a full service immigration firm located in Solana Beach and San Francisco, California and Stamford, Connecticut. He received his Juris Doctorate (law) degree from University of San Diego School of Law, his Masters of Arts in East Asian Studies from George Washington University, and a Bachelor of Arts in Economics from American University.

Winnie Ng, Manhattan Regional Center

Attorney Winnie Ng is the Chief Counsel of the Manhattan Regional Center and its associated EB-5 projects. She manages the legal documentation preparation process of the regional center's associated projects. She also serves as the compliance officer to ensure that the regional center and its projects are in full compliance with all relevant laws, in an effort to ensure that the projects' EB-5 investors will be able to receive approvals to their EB-5 petitions and to secure their green cards.

Bruce Norris, The Norris Group

Bruce Norris is an active investor, hard money lender, and real estate educator with over 30 years of experience. Bruce has been involved in over 2,000 real estate transactions as a buyer, seller, builder, and money partner. Bruce is best known for his long-term market timing trends including his "California Comeback" report in 1997 predicting California's real estate boom and his January 2006 release, "The California Crash," predicting the foreclosure meltdown.

Jason Ortega, CoStar

As Senior Director of Financial Services at CoStar Group, Jason currently manages the sales of information services, market research solutions, complex risk analytics tools, portfolio management software, and strategic advisory services to clients in all sectors of commercial real estate investing.

Shea Pallante, Civic Financial Services

Shea Pallante is the Managing Director of Civic, a subsidiary of Wedgwood. He is based in Redondo Beach CA and leads the firm's focus on providing nationwide private money lending. Shea has over 13 years'experience in the financial services industry, primarily focused on consumer-direct retail mortgage companies, with extensive experience in wholesale & correspondent mortgage lending.

Patrick Poling, Mara Poling

Pat Poling is the founder and Chief Executive Officer of Mara Poling. Committed to enabling their clients to build lasting wealth, Mara Poling, is headquartered in Dallas with offices in Northern California. Mara Poling is a total return real estate investment firm providing clients with stable, quality Multi Family investment opportunities that preserve capital and deliver attractive cash flows, growing equity, and tax advantages.

Domonic Purviance

Mr. Purviance serves as a Senior Financial Policy Analyst within the Supervision and Regulation division at the Federal Reserve Bank of Atlanta. In this function, Mr. Purviance is primarily responsible for conducting an ongoing assessment of risks associated with residential real estate markets and the potential impacts they may pose to the financial system.

Ben Rao, Community Buying Group

Community Buying Group President, Ben Rao, has been a real estate investor for over 10 years, rehabbing, flipping and renting properties. This led him to establish CBG in 2010, which helps real estate investors – nationwide - become more profitable by providing discounts on materials for their properties, access to financing, and free educational resources.

Jenny Redlin, Partner Engineering and Science, Inc.

Jenny Redlin combines her technical background and qualifications with more than 15 years of experience in the environmental consulting industry to provide the best real estate due diligence services for her clients. She is one of the founders and highly-respected executives at Partner Engineering and Science, a National environmental, engineering and energy consulting and design firm.

Robert Rice, BofI

Robert brings decades of experience to each loan transaction, often enabling a quick "yes" to loans other lenders can't figure out. With BofI's platform of commercial and multifamily products, Robert crafts applications with unique borrower or property characteristics into closed loans nationwide – including foreign national transactions.

 

Bernard Rojano, Xecute EB-5 Business Solutions

Mr. Bernard Rojano is the Principal and Lead Consultant at Xecute EB-5 Business Solutions. He has over 30 years of experience in management, planning, modeling, funding, mergers & acquisitions and business development consulting. In 2008, Bernard founded Xecute EB-5 Business Solutions, one of the oldest EB-5 immigrant investment exclusive consulting firms.

 

Engelo Rumora, OhioCashflow

Engelo Rumora "The Real Estate Dingo" is a successful property investor, motivational speaker and serial entrepreneur that quit school at the age of 14 and played professional soccer at 18. He is also a soon to be published author along with becoming a TV personality in his very own real estate house flipping show. To date and against all odds, Engelo has been involved in over 350 Real Estate deals equating to $50 million worth of transactions.

 

Matthew Savalas, Forbix Financial

Matthew Savalas is the Business Development Officer at Forbix Financial,a direct multifamily lender with offices in Los Angeles and Mississippi. Matthew has analyzed and underwritten hundreds of commercial and residential loans at Forbix Financial.

Jason Schubert, EAS Investors

Jason has done it all from purchasing multiple houses a year using subject to and lease options, to rehabbing multiple houses a month. Jason has built homes, a national real estate speaker, an entrepreneur, a commercial real estate mentor and coach, a hotelier, and a master of buying properties with none of your own money and deal structuring.

Charles Sells, The PIP Group

Charles, Founder of The PIP Group began his career at 26 with an idea of investing is distressed real estate and $4,000 in savings. Now at the age of 42, Charles and The PIP Group represent over 700 investors, with more than $150 million in executed deals. Charles lives on Hilton Head Island with his beautiful wife (Lena), their two boys(Chance 16 and Logan 13) and three dogs, Stewie, Stella and Stalin.

Steven Senft, CRU Real Estate Group

Steven Senft serves as Principal of CRU Real Estate Group, based in Costa Mesa, CA. CRU Real Estate Group is a collection of companies including, CRU Property Management, CRU Investments and CRU Real Estate Advisors. With over 18 years experience in hotel ownership and operations, retail ownership, sourcing equity, financing, acquisition and disposition of hotel real estate transactions and advisory work valued at over$2 billion and a entrepreneur.

Qing Song, Crown Lake Business Consulting Limited

Qing Song has more than 15 years professional experience in strategic market entry, branding,cross-culture communication and public relations. Qing started her career as a co-founder of CCIM (certified commercial investment member) China Chapter back in 2000. By working with this American real estate professional organization, she gained a lot of real estate investment experience.

 

Eddie Speed, Founder of NoteSchool

Today's mortgage note buying industry is not the same as when Eddie Speed jumped in back in 1980. Thanks to his training by top people in real estate finance, plus his own passion and groundbreaking innovations, he has reshaped how the industry benefits investors of all sizes. Author, teacher, and industry pioneer, Eddie the Founder of Colonial Capital Management LLC and NoteSchool. His latest innovation is the launch of NotesDirect.com, the first online super-store for comparing and buying notes.

Dennis Spivey, Colony American Finance

Dennis Spivey leverages morethan 13 years of experience in commercial and residential finance. He is knowledgeable in all facets of lending,including origination, underwriting, valuation, and capital markets. He currently serves as Vice President at Colony American Finance. Dennis graduated Cum Laude from Pepperdine University with a degree in Business Administration.

Josh Stech, LendingHome

Josh Stech is Founding Member and VP of Business Development at LendingHome, an online direct lender specializing in short-term residential bridge loans. Prior to LendingHome Josh co-founded Purpose Built Investments (PBI), a boutique real estate private equity firm. Josh launched three distressed asset investment funds for PBI, most notably a turnkey acquisition, disposition and private lending fund focused on residential real estate.

Craig Sullivan, West Park Investments

Sullivan joined Parkwest in 2013, transitioning from a very successful career spanning 40 years in the commercial real estate industry, having closed over $20 Billion in hospitality transactions over the past 19 years. Craig's tremendous success in building client trust and loyalty is a direct result of his "client first" philosophy.

Joby Tapia, NAI Global

Joby is an accomplished Multifamily Executive with over 17 years experience managing commercial and multi-family assets, including market rate and rent-controled properties, for both private and institutional owners in Northern California. Prior to joining NAI NorCal, Joby managed several portfolios that consisted of mid- and high-rise construction and several rent-controlled, stabilized assets.

Christian Triantaphyllis, Foster Global

Christian A. Triantaphyllis is an Associate Attorney with Foster LLP, a full-service immigration law firm headquartered in Houston, Texas. The focus of Mr. Triantaphyllis's practice is on business immigration matters, particularly those related to EB-5 investments. Mr. Triantaphyllis advises project developers in connection with establishing EB-5 projects throughout the United States, by providing legal advice on prospective EB-5 funding structures, and on EB-5 business plans, offering documents and economic reports.

Kyle Walker

Kyle Walker is a Founder and Managing Director of Green Card Fund. Mr. Walker oversees many activities but primarily focuses on industry relations, USCIS compliance, and international distribution channels. Kyle is a founding member and partner of NewGen Worldwide a vertically integrated company in the hospitality industry including brokerage, development, and consulting.

 

Amy Wan, Crowndfundinglawyers.net

Amy Wan, Esq., CIPP/US is a Partner at Crowdfundinglawyers.net, where she advises on real estate crowdfunding,syndication, and marketplace lending. Formerly, she was General Counsel at Patch of Land, a real estate marketplace lending platform. While there, Amy pioneered the industry's first payment dependent note that is secured pursuant to an indenture trustee and designed to be bankruptcy remote.

 

Steven Weiler, KeyPoint Credit Union

Steven Weiler is a seasoned SBA and investment Real Estate Lender. Steven earned his under graduate degree from the University of Wisconsin and his MBA in Chicago. Steven lends on businesses located in California and on investment real estate nationwide.

Kevin Wright, Wright Johnson

Kevin Wright, Chief Executive Officer of Wright Johnson, is a world renowned EB-5 expert and is considered one of the foremost authorities on the EB-5 Immigration Visa program. As an accomplished researcher, EB-5 economist, and professional author, he has completed economic impact studies for more than 500 projects in such diverse industries of hotel, senior living, oil and gas, technology, and medical projects in the EB-5 space.

Catharine Yen, Sullivan, Krieger, Truong, Spagnola & Klausner, LLP

Catharine Yen is an immigration attorney at Sullivan, Krieger, Truong, Spagnola & Klausner, LLP. She focuses her practice on EB-5 investments. She has assisted EB-5 investors in obtaining their permanent resident status in the United States through I-526 immigrant investor petitions, consular processing, adjustment of status, and I-829 petitions for removal of conditions. Ms. Yen has represented clients from around the world.

Jenny Zou, Zou International Business Consulting

Dr. Jenny Zou was born in China, lived in Hunan, Hubei and Guangdong and graduated with a MBA degree in International Business and Finance and a PhD in Biochemistry and Molecular Biology, from the University of Miami. As the owner of Zou International Business Consulting, Dr. Zou is dedicated to empower entrepreneurs with information and solutions in their international business endeavors.

 
Lynn Alder

Lynn Alder has over 30 years' experience as an Investor. After receiving his MBA from Utah State University, he began working as a National sales manager for Libra Programming. Lynn then went on as President of Mark Harldson's Computer Division, and skyrocketed the division from 0 to $7 Million dollars in just 4 years. In addition to his Investing, Lynn owns over 245 properties, all while balancing being a devoted husband, and father to 4 boys. He enjoys spending his spare time outdoors Boating, Skiing, and Golfing. Lynn loves public speaking and helping people achieve the results that they want, which is why he has been working as an investor for over 10 Years. As a representative of the National Association of Real Estate Investors, Lynn is dedicated to helping potential investors across the country be successful.

Kent Davis

Kent Davis, a longtime pastor and missionary, started his company back in 2006 with nothing more than the equity from his own home. Today, his family of companies buys and sells thousands of properties every month,giving small investors the opportunity to break into the real estate market with their turn-key solutions. Characterized as a "difference maker," he also offers buy-here-pay-here home-buying programs for those who could not otherwise afford to own a home. His unique approach to real estate has helped numerous families maintain homeownership while reestablishing their credit.

Merrill Chandler - Weaponize Your Personal and Business Credit Profiles to Hit Any Lender's Funding Bullseye

Business lines of credit and commercial loans depend on a fundable personal credit profile and Tier 1, or even 800+ credit scores. In Part 1 of this revolutionary presentation, Merrill will reveal four powerful credit transforming strategies that will help you to acquire the credit profile you need to attract lenders who will deliver more credit lines and loans than you ever thought possible- regardless of your current credit situation. Learn the fundamental strategies of underwriting criteria and how to get a yes from lenders.

Charles Sells - Turn Tax Default Liability into Cash Flow Opportunity

Charles Sells and his team at The PIP Group have been investing in default real estate for 18 years. Investing in tax default real estate can be extremely profitable, but contrary to late night infomercials, it is not without risk and requires vast knowledge and experience. Join Charles as he deflates the hype surrounding this growing industry and see the real results you can achieve investing in tax liens and tax default real estate. With nearly 700 investors worldwide and tens of thousands of transactions made each year, The PIP Group has the results driven experience to make you successful.

Scott Carson - Note Buying for Beginners

Learn how to tap into the 15 million+ distressed bank assets by learning how to buy them for a fraction of value without using any of your own cash or credit. Whether you are looking for one asset or 100, residential or commercial, Scott will share with you the secrets that he has perfected and shared with hundreds of investors to "steal" deals from banks that other investors never see.

Engelo Rumora - Start Living Life On Your Terms Through Turnkey Real Estate

Learn the good, the bad and the ugly of investing in turnkey real estate with The Real Estate Dingo, Engelo Rumora. Engelo is known to be rude and raw in his expressions and business practices, but is very down to earth and cuts straight to the point. Make sure to attend his fun-filled and entertaining session.

AdaPia d'Errico, Patch of Land - How to Crowdfund Your Real Estate Investments

During this presentation you will learn how the power of crowdfunding has given real estate investors the ability to access capital and fund their projects within a matter of days. Learn how this new wave of technology is playing an important role in the real estate industry, and how you can utilize peer to peer lending to grow and expand your business beyond what was previously possible.

Steve Olson, Fourplex Investment Group

Most metro areas in the Western United States are experiencing a shortage of housing inventory. Investors looking for cash flow are forced to compete with each other heavily on the MLS or through direct marketing to distressed sellers.  The Fourplex Investment Group (FIG) has discovered how to provide new construction fourplexes for their investors at 7% + cap rates in Texas and Utah. Many investors want fourplexes for their portfolio but become disillusioned when they realize that many small multifamily properties are old, run down, and in bad areas. During FIG's presentation, Steve Olson will take investors through how investors can get all the advantages of small multifamily investing, while still getting the same advantages of brand new construction. Whether investors decide to do this on their own or use FIG as a partner, they'll receive a solid blueprint for a profitable small multi family investing strategy.

Mike Mathe, Little Pink Houses of America: Executive Lease Purchase: Controlling Premium Residential Real Estate with NO Money or Credit

We(Little Pink Houses of America) have developed a non-traditional investment strategy to control/market retail based "Executive" level homes and get that homeowner more money than selling traditionally by targeting a buyer that can't go to the bank today (Approximately 80% of the population due to tough banking restrictions) but through our program can get financing through our Mortgage Readiness Program within a short window of time (typically 6 – 18 months). The buyer gets their dream home today, the seller typically gets a full retail price, pays no real estate commissions and also the monthly payments during the term aren't credited off of the sale price, thus debt service and cash flow exists. There is a non-refundable down payment requirement (min. of 5-10% of sale price) that glues the buyer to the home, as this is a purchase agreement from Day 1. For conducting the transaction we earn a minimum fee of $10,000 -$25,000 + (Depending on price point/market) that comes out of the buyer's down payment, but doesn't hurt the seller's equity position while doing so. In addition to the training, we have offices in 25 markets nationally and are looking for affiliate partners around the country to expand with us.

Michael Jordan, Strategy Properties, LLC

Michael Jordan's natural-born passion to compete and succeed, aided by his lifelong dreams ofsuccess on the basketball court fueled a competitive drive to set high standards for himself and his companies. His first venture in real estate focused on the construction of new homes in the Metro Detroit region. While in the process, Michael began to buy packages of properties in and around the City of Detroit, which he converted into economical, high quality rental homes. Dueto an increase in demand for quality homes in Detroit, and the number of home buyers looking for residual income, Michael capitalized on the tangibility of Detroit homes as secure investments. His continued investment into the city's neighborhoods along with his building of a trusted team led Strategy Properties to become a key provider of rental homes in the state of Michigan and many other cities across the nation.

Jeffrey Taylor, Mr. Landlord: 6 Ways to Increase Cashflow By Thousands

How to Get More Than 100% of Rent
Different Payment Terms to Boost Profits
Customize Your Property or Your Customers

Jason Schubert, EAS Investors: The Best Kept Secret in Commercial Real Estate

Come attend this breakout session with Jason Schubert of ExtendASuites and you will learn all the "How To's"! You will walkaway having the knowledge that will start you on your path to financial freedom!

Belinda Savage, IRA Services Trust Company: InvestingTax-Deferred at 12% vs 7% Taxable

Maximize your ROI – Multi-Family &Private Notes: Belinda Savage may have developed her roots in the foundations of Wall Street as an institutional bond trader in the Canadian markets and Regional Operations Manager and Compliance Director for several national and regional broker/dealers, but she now has her focus on the leading growth sector, Alternative Assets for American investment portfolio, more specifically retirement accounts.