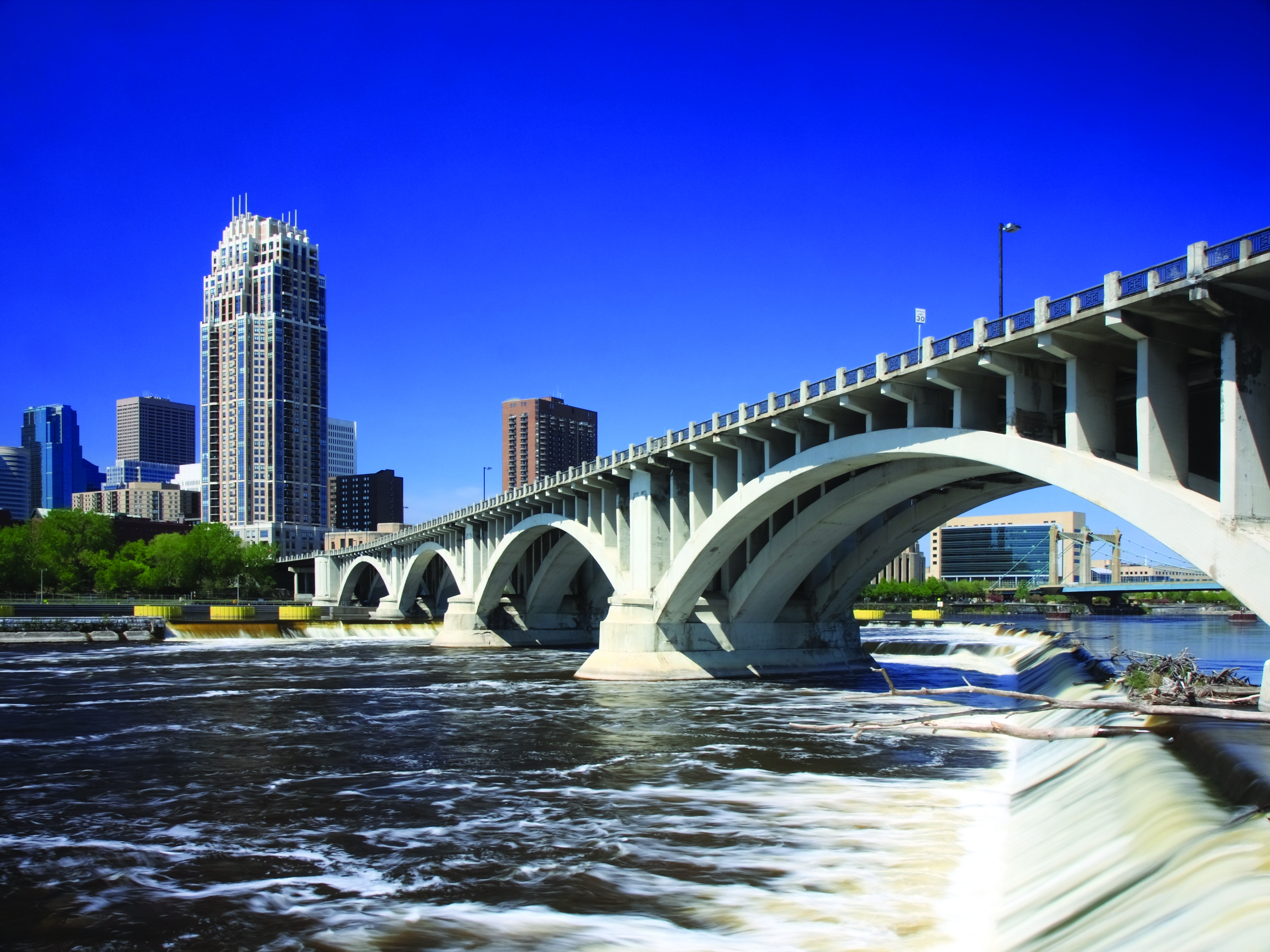 Twin Cities area is ripe for growth and ready for real estate action.
The Twin Cities are ideally situated to generate wealth for investors hoping to access mid-range buyers who value family, safety and stability.
A True 'Crystal-Ball Market'
In 2014, Trulia researchers, headed by the website's chief economist, Jed Kolko, pulled all the available housing data from the past 24 years on the 100 largest U.S. metro areas and on the country as a whole to determine which markets, if any, consistently foreshadowed larger market changes.
Minneapolis-St. Paul won the award for the best "crystal ball" market for local predictive behavior indicating not only the most recent housing crash and multiple dips in the 1980s, but also housing booms and housing plateaus—periods of stable, predictable growth on a national level. In the report, the team noted that the area was, in its opinion, a "relatively good bellwether" for the national housing market.
Of course, bellwether markets are both good and bad. They are great from an observational standpoint for investors hoping to get ahead of national trends. However, investors active in the area must keep a close eye on market movements because they are likely to get less warning in this area of major changes than they might in other areas of the country.
Fortunately, at this time Minneapolis-St. Paul is looking good, thanks to a healthy combination of a strong jobs market (unemployment has held steady below the national average for more than a year and presently is hovering around 3.7 percent), powerful industry presence in multiple sectors (Forbes, Inc. and Fortune lists are full of companies with big regional presences in the area) and a steadily growing, warm-but-not-overheating housing market with plenty of opportunity for investors to sell to buyers with good jobs, steady employment and solid mid- to upper-range housing goals.
The Market at a Glance
This past spring, the Minneapolis-St. Paul real estate market continued doing more or less exactly what it's been doing: going strong in the low- and mid-range housing sectors and holding steady, but slower in the upper echelons.
At the end of Q1 2016, pending sales had risen 12.6 percent year-over-year and median sales prices had risen a solid 5.7 percent over 2015 numbers. Although local real estate groups have expressed concern over limited inventory (regional levels fell 20.6 percent year-over-year), local tightening has been good for sellers in the area who are, at present, almost 97 percent likely to get an offer at or above list price and be able to sell their home within three months.
Of course, that three-month span is largely specific to mid- and lower-tier homes; properties priced in excess of $415,000 tend to take a little over seven months to sell.
With prices rising steadily since their recent nadir of $167,000 in 2012, Minneapolis-St. Paul represents great opportunity for real estate investors interested in generating income from their investments a little faster than other markets might allow.
Thanks to the low inventory, qualified buying population, low crime rates and steady employment, the Twin Cities are certainly the place where the local population prefers to buy. Investors who can find properties at a discount and then fix-and-flip will likely find eager buyers when their renovation is complete.
The flipping model is also well-suited to a bellwether market because it allows for a fairly fast turnaround. With appreciation of 4.5 percent in 2015 and a projected 3 percent to 4 percent in 2016, an efficient flipper can monitor the temperature of the local market effectively while remaining relatively safely involved in it.
Picking Out the Sweet Spots: Follow the Rail
One thing that Minneapolis does well is transit planning and promotion of its Metro Blue Line light rail, which not only runs throughout much of the city and some suburbs, but was designed specifically with home value and appreciation in mind.
As a result, the 19 stations presently on the Blue Line route represent unique architectural styles reflective of the surrounding community (the same is true on a lesser scale with many area bus stops) and appreciation rates of homes located near the Blue Line are higher than those in the surrounding areas.
According to the Minneapolis Area Association of Realtors (MAAR), homes in close proximity to the line sold for about $26,000 more than those that were not. Not surprisingly, a number of locales are campaigning for light rail lines and stops in their areas as a result, making it worthwhile to track transit planning trends in Minneapolis-St. Paul before you invest.
Thanks to Millennial homebuyers' interest in walkability and transit access, the importance of this type of well-established, well-run transit is on the rise. Historically, buyers might have avoided areas with easy access to mass transit, but in today's market, it is a selling point that clearly adds serious value.
Because of fears that rising home values in these areas will "price out" lower-level buyers, there are a number of affordable housing programs in place to encourage the development of affordable single- and multifamily housing along these rail lines. Investors should be aware of these programs not just because they might assist with funding deals or financing renovations, but also to ensure that plans for an investment are, in fact, realistic in light of local regulations.
The Wage-Growth Anomaly 
One of the most attractive things about the Minneapolis-St. Paul area is its economic strength and stability. This is obvious in a unique way that the bellwether market is presently "bucking" a national trend. In Minneapolis, as is the case in only a few major metro areas at this time, wage growth is actually outpacing the cost of housing.
This means that new buyers are likely not only to be able to access the lending they need in order to buy, but that existing homeowners are likely to actually have the option of a move up when their lifestyle, family size or budget indicates the time has come to do so.
According to RealtyTrac, Minneapolis is one of four major metro areas exhibiting this positive trend. The others were Atlanta, Georgia; Washington D.C.; Cleveland, Ohio; and Charlotte, North Carolina. While these are certainly not the only healthy housing markets in the country, the added bonus of affordability and growth potential certainly makes this market attractive.
While low interest rates are keeping housing prices within reach for many Americans, even in areas where housing costs are outpacing wage growth, rising interest rates could stall those markets while Minneapolis remains somewhat insulated from such a trend, at least in the short term. This is one way in which Minneapolis' market could provide a bit of "cushion" for investors during market changes despite its "crystal ball" status.
Two of a Kind: A Beautiful Find
While the Twin Cities certainly started off together in a mutually antagonistic fashion, the area now is thriving because of the symbiotic relationship between Minneapolis and St. Paul.
Not only does the area offer hundreds of organized outdoor recreational festivals to lure nature lovers to the area, it is home to multiple colleges, hospitals and research institutions, technology innovators and professional sports teams. (It is one of only a dozen metro areas with all four major sports).
It also boasts the second-largest economy in the Midwest, trailing only Chicago, and it played a major role in CNBC calling Minnesota the "Top State for Business" in 2015. All of these positive facets combine to create a great market for investing in 2016.