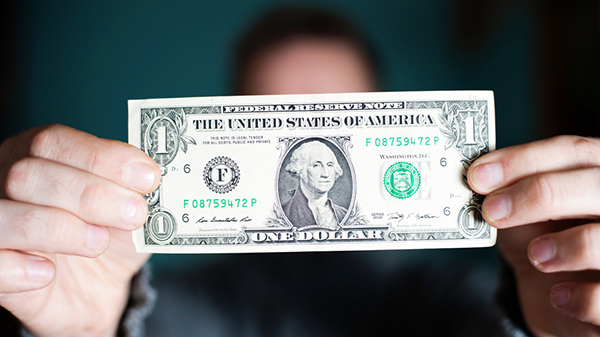 Homeowners are willing to try a bold strategy to garner publicity and offers on their listings.
For anyone who has ever watched "The Price is Right," the idea of pricing something at one dollar is inherently strategic. Taking this tactic to the extreme of listing a four-bedroom, four-bathroom home for a single dollar, however, takes guts. A real estate professional in Edmond, Oklahoma, named Ryan Hukill has been saying for years that pricing a home in this way will allow the market to determine the sales price, but only recently found some sellers willing to test his theory.
The property was in good condition with 4,000 square feet of living space, a swimming pool, and a two-acre lot. The homeowners and Hukill hoped that the low list price would ignite a bidding war to drive up the contract price. The results appeared promising from the start, with 60 buyers coming to the homes open house two days after listing and the home under contract in less than a week. The home's value appears to be about $413,000, based on comps in the area, but the sellers and Hukill refuse to disclose the sales price since the closing is still pending. "We ended up a little bit above what the sellers initially thought they'd get," Hukill was willing to say. He added the pricing strategy definitely "created a little bit of a storm" in terms of publicity for the listing.
Investor Insight: Creative listing strategies can drive up your sales price.
It is not uncommon to see distressed properties listed for one dollar in an attempt to garner attention for a listing or emphasize the status of the property, but it is much rarer for sellers who are not motivated to sell quickly (at least not obviously so) to price a property in such a way. By pricing the property so low, the listing provided no guidance to serious buyers, who might not have known where to start bidding, Hukill admitted. He also said they encountered a lot of "jokesters" offering to pay $100 or $1,000 for the home, which can create an administrative nightmare since "junk offers" must be presented to the homeowner even if the buyers are unqualified and the offer is not worthy of consideration.