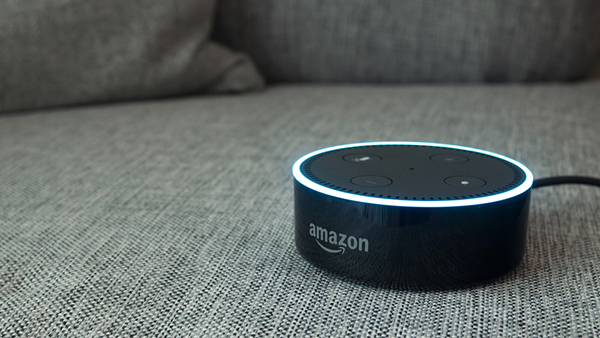 Homebuilder Lennar announced a new deal with Amazon will make voice-activated, digital assistant Alexa a standard feature in its new homes, along with associated smart devices.
Calling the decision to make a variety of smart-home features standard in its new homes a new "hallmark of why we buy a new home," David Kaiserman, president of Lennar Ventures, proudly announced the homebuilder will now make Alexa, Amazon's voice-activated digital assistant, a standard feature in all of the company's new homes. The builder will also include built-in Wi-Fi, smart locks, doorbells, thermostats, and smart lights all controlled by Alexa. "It's an important step in the mass adoption of all these technologies," Kaiserman added.
Every new home will come with an Echo Show and an Echo Dot, both Alexa-enabled smart speakers, as well as a complimentary training for the new homeowner with an Amazon technician. General manager for Amazon Services Nisha Lathia explained the training and the eight model homes soon to open are intended to show potential buyers "how much it would simplify their lives," adding, "It's super addictive."
Investor Insight: Smart device installations could make your properties more attractive.
At present, just under one in five Americans report using a smart speaker about once a month, but the incorporation of the technology into new construction could raise that number dramatically. "It's a bet that homeowners will find the convenience of a ready-made smart home outweighs any misgivings they have about giving one tech company even more information about their daily habits," predicted USA Today reporter Elizabeth Weise.
For example, issuing the query, "Alexa, who's at the door?" when the doorbell rings will turn on the Amazon Fire TV-linked television to show the Ring video doorbell's view of the front porch. Upgrades on the home include smart sprinklers and a Roomba vacuuming robot. The homes' built-in Wi-Fi guarantees "no dead spots." Homebuyers can opt not to turn the smart systems on, but they cannot purchase a new Lennar home without one, meaning that every single one of the 35,000 new homes the company is building in 23 states will be a smart home.