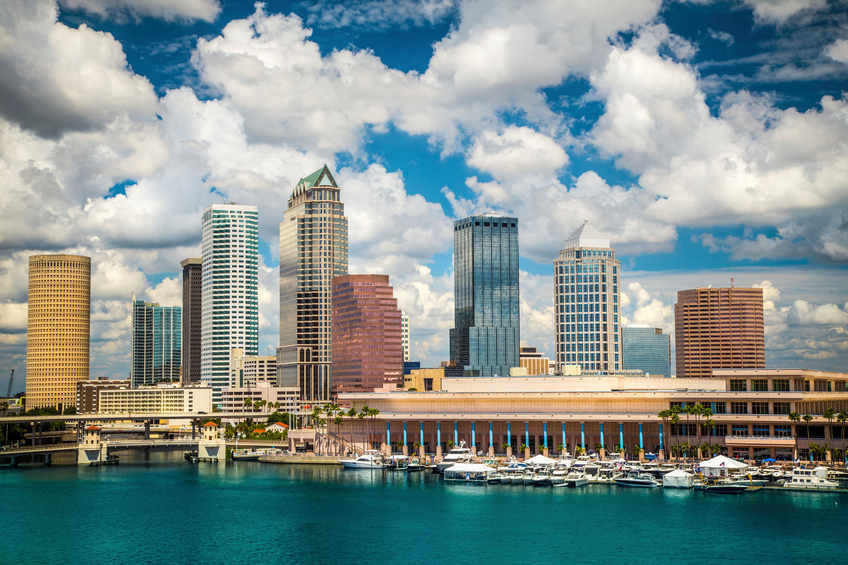 Bravo network's celebrity realtor Ryan Serhant has teamed up with luxury residential developer Valor Capitol to discuss why Florida has become the fastest- growing real estate market in the country.
With over 1,000 people moving to Florida each day, it is quickly becoming one of the fastest- growing states in the U.S. The state's low tax rates are a major draw, especially from New York where residents face increasingly high state income taxes.
COVID-19 has also drastically changed buying behavior. Prolonged isolation is causing citizens of dense urban areas to seek more privacy, space, and safety. People's desire not to be in the office and an increase in work-from-home businesses has also contributed to changes in consumer behavior.
"When COVID hit, all of a sudden Florida was put on the international map as one of the best places to live in and invest in. And the demand has been through the roof. The biggest difference that we see now is that people aren't buying in Florida just to have a second home or for an investment, they're now looking for their first homes," Serhant said.
Clearwater-Dunedin Provides New Potential
Parts of Florida are seeing skyrocketing home prices:
Palm Beach has seen an average increase of 71% in just the last nine months.
Miami has seen a jump of about 46% in less than a year.
As a result, prospective homebuyers are turning their eye to other Florida areas where they can be both secure and make money – specifically, the Clearwater-Dunedin area.
Valor Capital's Chairman and CEO Moises Agami partnered with Bravo celebrity realtor Ryan Serhant on a new $70MM luxury condo development in Clearwater, FL. Valor has a four-decade history of real estate developments in office, hospitality, medical, commercial, and luxury residential product offerings.
"I've been coming to Clearwater all my life. We think it's a beautiful area. We think it's a diamond in the rough. Everything around Tampa Bay, Clearwater, St. Pete, Dunedin – it's just beautiful. And it hasn't been developed like Miami or other places that have been filled to capacity. In fact, overbuilt in some cases," Agami said.
What Valor found in Tampa Bay was a huge untapped market. Unlike other international developers, Valor was able to understand the market dynamics and attract the attention of agent Ryan Serhant.
New York Times bestselling author and star of Million Dollar Listing New York and its spinoff, Sell It Like Serhant, Ryan's firm recently sold the most expensive home in Florida, located on a property once owned by Donald Trump. Serhant and Valor both see the amazing development potential of the Clearwater-Dunedin area, especially within their shared luxury home market.
"I don't think that the housing market ever truly recovered from September 15, 2008. I think that the subprime mortgage collapse crushed consumer confidence in purchasing a home and it never really came back. The majority of the deals that have gotten done around the country were people that needed to move. Now since June, we are dealing with people that need to move and people that want to move. So we've got 13 years of pent up want demand," Serhant said.
Buyers in need of a home are typically more cautious. It takes an average of between 7 to 10 showings before a sale. They want to be sure they're making the right decision for their family, their in-laws, etc. Now, that reticence is giving way to confidence – buyers can more easily see themselves in these homes in the future. The market will correct itself, but the shift will take time.
In addition to an increase in demand for new properties, the pandemic has created a major desire for more health and safety-conscious design choices, especially in apartments and condominiums.

"Every living space at Serena by the Sea includes features designed to ensure residents benefit from safety protocols. All common areas are equipped with polarized media electronic air filters, UV-disinfecting lights, touchless entry systems on all doors, state-of-the-art water filtration systems for the pools and spas. Only EPA-approved, pet-friendly cleaning products are used to clean surfaces, and every condominium utilizes non-traditional, individualized fresh air intake 24 hours a day – air that is shared with no one else," Agami said.