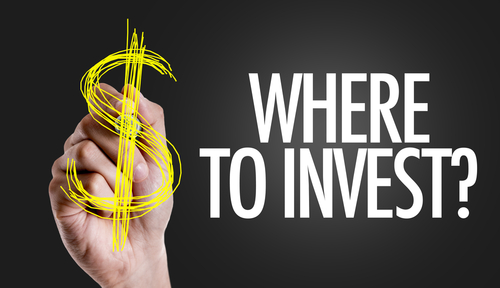 HomeUnion, has released its 2017 National Single-Family Rental Research (SFR) Report. The comprehensive study ranks 31 metro areas based on several factors including investment opportunities for 2017, yields, rental demand, investment home prices and capital markets conditions.
Atlanta topped the Opportunity Rankings list as the metro area offering the best real estate investment opportunities in 2017, followed closely by Orlando and Seattle.
"An excellent mix of rental housing supply and demand fundamentals, along with low levels of new construction and favorable entry prices, which mitigates risk for investors and were the factors we used to create our opportunity rankings," explains Steve Hovland, director of research for HomeUnion and the lead author of the 2017 NSFR.
Here's a list of the 10 best metros for investment opportunities in 2017: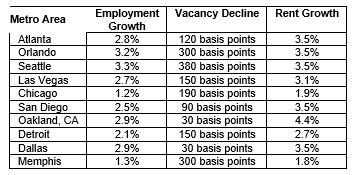 Nationwide, the SFR market will remain healthy in 2017 though, increased competition from a wave of new apartments will slow the pace of improvement, according to HomeUnion Research Services. Nonetheless, vacancy will continue to tighten on a national basis, reaching the lowest level of the current cycle. According to recent data available from the U.S. Census Bureau, 805,000 households were formed in 2016. Of those, 434,000 were renter households.
"Strong job growth will encourage new household formation, particularly among millennials who have been living with their parents," adds Hovland. "As most of these new households are unlikely to enter the ownership pool, this will create demand for rental properties. Additionally, higher home prices, limited inventory, debt burdens and rising interest rates will limit the number of first-time homebuyers to approximately 35 percent of the market. Well below the long-term trend of 40 percent."
Visit our blog for more insight on real estate investing. Click here to read the full report.
About HomeUnion
HomeUnion is an online real estate investment management firm. Based in Irvine, California. HomeUnion provides all the services needed for individuals to invest remotely in single-family rental (SFR) properties. The company uses a combination of research and data-driven proprietary analytics to incorporate over 110 million homes and 200,000 neighborhoods into their database, and then delivers its solutions to an on-the-ground infrastructure that currently serves 11 locations. HomeUnion's role spans the life cycle of the investment transaction: identifying sound investments, handling all aspects of acquisition, maximizing income, protecting asset value, and selling the asset when the time comes.